CHARITY REQUESTS
Fundraising for a cause? Looking for raffle prizes? Have a question about how we can support your children's charity? All relevant information is below, or drop us a line at edinburgh.dungeon@merlinentertainments.biz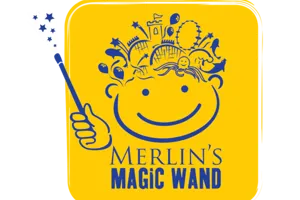 Merlin's Magic Wand
The Edinburgh Dungeon's primary concern is for children. We are delighted to support Merlin Entertainments' special children's charity – Merlin's Magic Wand – that supports children facing challenges of serious illness, disability or adversity around the world. By providing tickets and financial support in the form of travel grants, they help thousands of children and their families to have magical days out every year. For children who are too unwell for a day out, they deliver exciting experiences with their 'Taking the Magic to the Children' projects, ranging from sensory rooms to specially adapted playgrounds, including the first Dungeon Magic Space, opened at Rowanfield School in 2018.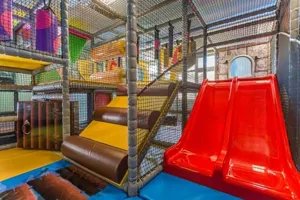 To find out more about Merlin's Magic Wand, the eligibility criteria and how you can apply for tickets to The Edinburgh Dungeon, please visit: www.merlinsmagicwand.org
Please note that Merlin's Magic Wand works directly with children, families and organisations that will benefit from a day out and is unable to provide tickets to assist with fundraising through raffles and auctions.
*The Dungeon Magic Space at Rowanfield School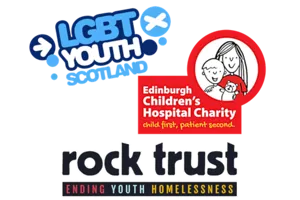 Local Charity Partners
Our local charity partner is LGBT Youth Scotland, who provides support to the young LGBT community. For more information please visit: www.lgbtyouth.org.uk/
ECHC believe that nothing should get in the way of being a child. They exist to transform the experiences of children and young people in hospital so they can be a child first and a patient second. For more information please visit: www.echcharity.org
Rock Trust aims to end youth homelessness in Scotland by ensuring that every young person has access to expert youth-specific services to assist them to avoid, survive and move on from homelessness. For more information visit https: www.rocktrust.org
TICKET REQUESTS FOR RAFFLES:
Should you wish to apply for tickets for a raffle/auction etc to help with fundraising efforts please send a letter of request and a SAE to:
Charity Requests, The Edinburgh Dungeon, 31 Market Street, Edinburgh. EH1 1QB.
We will try to support as many charities as possible but due to the number of requests we may not always be able to, therefore charities in and around Edinburgh will be prioritised.