Every Friday
Dungeon Lates Adults Only
Visit the Edinburgh Dungeon with no kids allowed!
Fridays from 10th March [exclusions apply]
7pm - 8pm
£26.00 per adult
18+
That's right, The Edinburgh Dungeon will be opening into the darker hours of the night to bring back its infamous adults-only Lates shows! But what are they, and why are they adults only?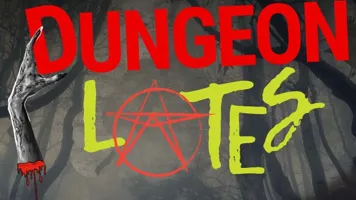 It's darker, it's scarier... It's Dungeon Lates!
The Edinburgh Dungeon Lates mashes up theatre, special effects and intriguing storytelling with wit, humour, and plenty of edge of the seat surprises for an after-hours Dungeon experience like no other!
Running from 7pm every Friday, you will be led through the Dungeon but with new shocks & surprises in its shows, you won't know whether to laugh or scream!
Expect more scares, cheekier jokes and even…well, we'll let you find out for yourself.
Be quick, as capacity is limited, and remember, they're strictly for strictly over 18+ only!
Dungeon Lates
Online
£27.50
Per adult (18+)
Entry to the Edinburgh Dungeon for a full-on adults-only Dungeon tour
This is not for the faint hearted. The award winning team may make your heart skip a beat...
Prepare for the Edinburgh Dungeon...with no kids allowed!