PRE-BOOK YOUR TICKETS
Book Time Slot and Reserve Entry
Book Online
To help keep you safe and to ensure that everyone has an enjoyable visit, we're limiting the number of visitors that will be in the attraction at any one time. This means that you will need to pre-book your time slot entry online.
Guests without a timed entry ticket including annual pass holders and those wishing to use a promotional voucher can book and reserve entry below.
Things to know before you book
WE HAVE LIMITED THE NUMBER OF VISITORS
To allow for social distancing and the best possible guest experience
CONTACTLESS PAYMENTS
We are now a cashless attraction. Please be ready to pay for items at the attraction with a contactless bank card
GOOD TO GO!
We've introduced a number of enhanced Health & Safety practices
Already have a ticket? Book and reserve entry below
Flexi Ticket, Free Return Ticket (Unused), Non-returned Booking for Closure Period, Carer Ticket, Complimentary, Third Party
If you have any of the above ticket types, simply click below to reserve your entry slot
Please ensure you bring your valid ticket with you to scan for entry. Your reservation alone will not provide entry to the attraction
Redeem a Promotional Voucher
All of our promotions are now redeemable online - even those that state walk-up only
Most discount vouchers will have a code printed on the voucher, usually towards the bottom - it will generally begin with the letter 'V' followed by a small string of numbers
For more information or help redeeming a specific voucher/code - please read our 'How To' guide above
For any discount vouchers that states it cannot be used for online booking, this is no longer the case - all discount vouchers can and must now be used online. See below for guidance.
IMPORTANT: YOU MUST BRING YOUR ORIGINAL DISCOUNT VOUCHER ALONG WITH YOUR TICKET TO ENTER THE ATTRACTION. FAILURE TO PROVIDE THE CORRECT, VALID VOUCHER WILL VOID YOUR TICKET PURCHASE.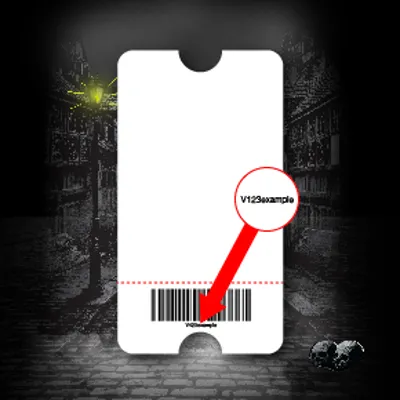 1. LOCATING YOUR VOUCHER CODE
Most discount vouchers for the attraction will have a code printed on the voucher, usually towards the bottom – it will generally begin with the letter 'V' followed by a small string of numbers.
Some codes may NOT begin with V, but will still be found near the base of the voucher and consist of a small number of numbers and/or letters.
Try your code below – if it is a valid code, it will take you to your relevant offer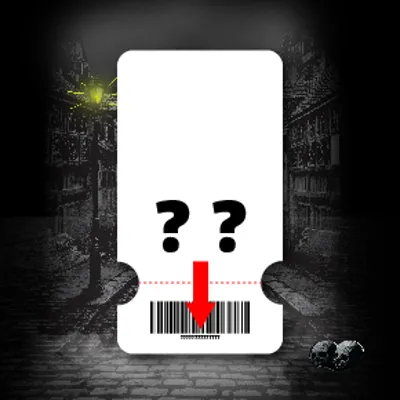 2. CAN'T FIND A CODE?
Only use the links below if you are unable to locate the offer code on your voucher. Be sure to double-check that the voucher is valid, that it is in date and can be used for your chosen attraction.
Don't Forget: You must bring your original discount voucher along with your ticket to enter the attraction. Failure to provide the correct, valid voucher will void your ticket purchase.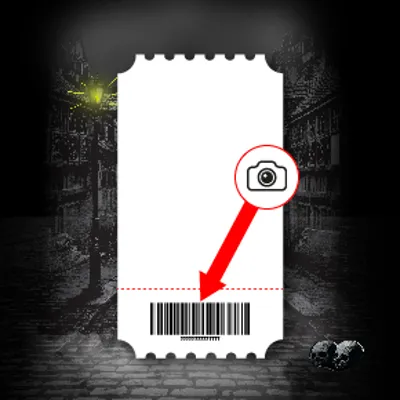 3. I'M STILL HAVING ISSUES
If you are still struggling to find the right offer for the voucher you have, please email a photo of your voucher to edinburgh.dungeon@merlinentertainments.biz so that we can investigate for you – we'll get back to you as soon as we can.