A MONTH OF EXTRA-SCARY FUN WITH NEW SÉANCE SHOW AT THE "HOME OF HALLOWEEN"
Thursday 20th September 2018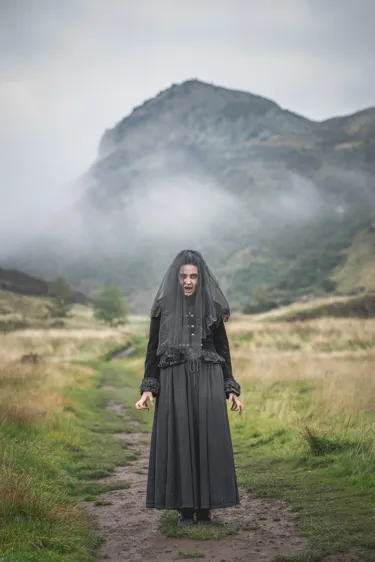 September 2018 – This October, visitors to Edinburgh Dungeon – the scariest, funniest journey through Edinburgh's darkest history – will be invited to raise the spirits of the dead with an extra-scary new show: 'SÉANCE – IS ANYBODY THERE?' and a month of activities under the banner "The Home of Halloween".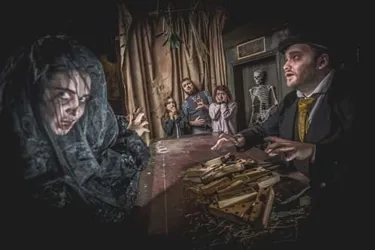 'SÉANCE – IS ANYBODY THERE?' is a brand new Halloween show, running from 6 October to 4 November. On 31 October - Halloween - of 1828 Burke and Hare, the notorious Edinburgh anatomy murderers killed their last victim, Madgy Docherty. 16 victims in total succumbed to their murdering spree. Eight years later a collection of miniature coffins containing wooden dolls were found on Arthur's Seat, now housed in the National Museum of Scotland.
SÉANCE will tell visitors of the theory that these coffins represent the Burke & Hare victims and that their existence was an attempt to provide the murdered with a symbolic final resting place. But.... are their souls really at rest?
In addition to a new show, Edinburgh Dungeon is also offering an exclusive Coffin Sleepover night on 27 October, to be launched on social media in September. Victims Visitors will enjoy a bedtime story read by one of the Dungeon actors and a cup of cocoa before being tucked into their cosy, custom-built coffins for a night of…. surprises! Not for the faint of heart! Halloween make-up sessions at Harvey Nichols' M.A.C counter and a coffin competition with partner hotels will also be taking place.
The Dungeon will open for a late-night on Saturday 27 October – with the last tour at 9 pm so visitors have extra opportunities to experience this unique attraction's 11 live actor shows and two thrilling rides. For full details and updates, guests can visit the Home of Halloween website page.