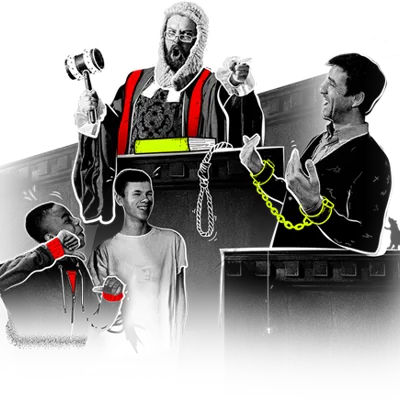 Here's what you and your class can expect:
Immersive sets with gripping, historic story-telling, bringing history to life in a fun (and sometimes a bit scary) way
9 interactive live shows, live actors, 2000 years of York's history
State-of-the-art theming and special effects for each time period
60 minutes of laughs and screams
Souvenir photo opportunity
The Dungeon is intended for older KS2 (years 5 & 6) and KS3 – this is a unique and fun way of bringing learning in the classroom to life. Curriculum linked subjects include Performing Arts, History & English.
The shows are based on the real history of York (minus the boring bits). You'll get up close and personal to York's more sinister characters including Guy Fawkes, the Vikings and Margaret Clithorow.
National Curriculum Links:
Pupils should develop a chronologically secure knowledge and understanding of British, local & world history (KS2)
They should note connections, contrasts and trends over history (KS2)
They should use historical terms and concepts in increasingly sophisticated ways (KS3)
Learning Outcomes
After the tour pupils should:
Gain a fundamental understanding of the chronology of events between Saxon times up to the ghost stories of the Golden Fleece in Victorian times.
Be introduced to famous faces of York's murky past and be able to articulate their thoughts and feelings about said characters
Understand basic connection between local, regional, national and international history