The Plague Doctor
Oh, Dear! It looks like you've been wandering through the plague-infested streets of York, 1551! (Un)Luckily for you, the plague doctor's surgery is nearby. Step inside and meet his assistant, who will happily check your sweaty bits for any signs of infection. A word of advice: be careful where you sit...
WHO WILL YOU MEET?
The Plague Doctor's Assistant is on-hand, and delights in demonstrating the full effects of the Plague in a graphic, theatrical (worryingly enthusiastic) and gross way. It's time to pull out the bits!
This is one of the funniest shows of the York Dungeon. But beware, no-one is safe from the effects of the plague. It doesn't matter where you sit or who you hide behind, if the plague doesn't get you, the deadly cures might instead.
WHAT YOU'LL LEARN
How to spot the symptoms of the plague?
What are buboes?
What could cure the plague?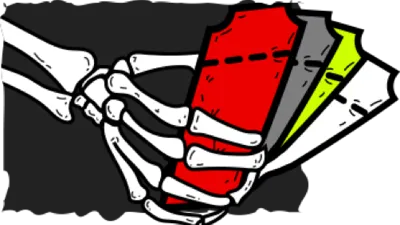 DUNGEON TICKETS
So much fun, it's scary!
Enjoy entry to the York Dungeon, all shows and rides included with ticket purchase
Guaranteed entry and reschedule for free when you book online
SAVE UP TO 10% on selected dates
BOOK NOW