Do interviews make you nervous?
This one will have you screaming! Meet the torturer of York Castle. He's passionate about his job, good with his hands and knows how to work his way around your body. It's just a shame that his objective is to tear you limb from limb and inflict unimaginable pain. Enjoy!
WHO YOU'LL MEET
The Torturer of the Castle Dungeon. They're armed with some of the most ruthless instruments used to get a confession out of the most stubborn of mouths. No point being shy here peasants, the Torturer doesn't care much for silence, and they always get a response in the end!
This is a very interactive show, so if the Torturer asks you a question, you'd better answer! Prepare to cringe and laugh; history has never been so disgustingly entertaining.
WHAT YOU'LL LEARN
Who is locked in the Torturer's cage.
What is the Torturer's favourite torture device
The real tortures that people endured in the past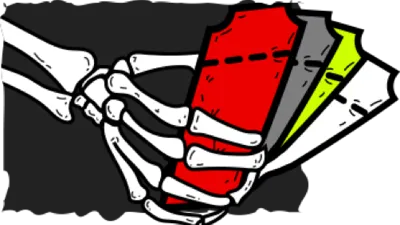 DUNGEON TICKETS
So much fun, it's scary!
Enjoy entry to the York Dungeon, all shows and rides included with ticket purchase
Guaranteed entry and reschedule for free when you book online
SAVE UP TO 10% on selected dates
BOOK NOW