Tickets & Prices
Save up to 10% when booking online. Pre-booking tickets before you visit is essential.
Guarantee entry online
Reschedule your tickets for free
We are now cashless
Guarantee entry online
Reschedule your tickets for free
We are now cashless
Entry to a Standard Tour at the York Dungeon, with entrance at any time on the day of your choice
Flexibility to visit when you want on the day, ideal for when you're not sure on plans
Dungeon Lates
Online
£25
Per adult (18+)
Passholder
£20
Per adult (18+)
Entry to the York Dungeon for a full-on adults-only Dungeon tour
Prepare for twists and turns, and surprises that only come out at night

A night with no kids at all!

As the Dungeon Lates are for Adults only (aged 18+), no pesky kids are allowed. Guests who would like to continue their evening out in York will also receive free entry to KUDA nightclub included with every Dungeon Lates ticket purchase.

This offer is valid with any York Dungeon Lates ticket from The York Dungeon presented on entry to KUDA box office, this offer cannot be used in conjunction with any other offer. Last Entry for redemption of this offer is 11:30; and Kuda hold the right to rescind this offer at any time. Kuda also hold the right to refuse entry and service for any reason.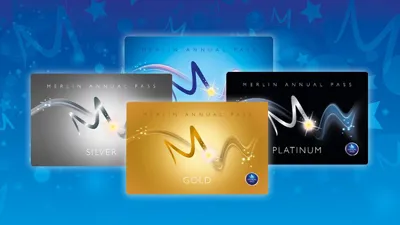 Annual Passes
A Whole Year of Awesome!
Unlock a year's access to the UK's BIGGEST and best attractions
Passes available for every budget
Extra benefits including free parking, discounts and much more!
Find out more
Already have a ticket? Book your time slot below
All tickets booked online through this website, are automatically booked into a time slot as part of the check out process and is covered by our booking guarantee.
Guests without a timed entry ticket including Annual Passholders, open-dated tickets, and those wishing to use a promotional voucher can book and guarantee entry below.
All Annual Passholders will need to pre-book tickets before heading to the Dungeon. This is to ensure we are managing the capacity at the attraction and keeping our guests safe
Pre-book your preferred time slot if you have a Merlin Annual Pass and guarantee your entry
Redeem a promotional voucher
All of our promotions are now redeemable online - even those that state walk-up only
Most discount vouchers will have a code printed on the voucher, usually towards the bottom - it will generally begin with the letter 'V' followed by a small string of numbers
Pre-book for Ticket Holders
Pre-book your preferred time slot if you have an open-dated ticket or any of the below ticket types and guarantee your entry
York Passes, Free Return/Revalidation Ticket & Complimentary Tickets
Please ensure you bring your valid ticket with you to scan for entry. Your reservation alone will not provide entry to the attraction