Guarantee entry online
Reschedule your tickets for free
Manage your booking via our booking portal
Guarantee entry online
Reschedule your tickets for free
Manage your booking via our booking portal
A little pit of privacy, please!
If you're booking as part of a group, or you just fancy a solo tour (feeling brave?), this guarantees your group will tour the Dungeon free of other bothersome peasants. 
We're talking birthdays, stag and hens, corporate groups, reunions, gatherings, divorce parties - The York Dungeon is most fun with a group of people you know or hate! And the perfect opportunity to watch friends or foes (sorry, work colleagues) be singled out!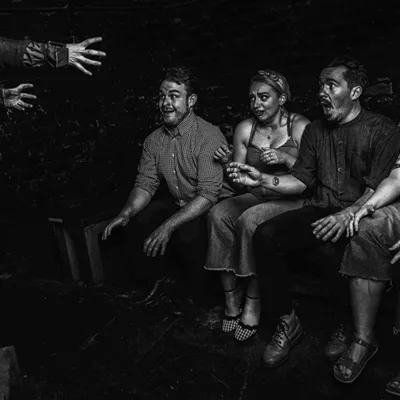 Available for up to 22 people
Draw in your mates, colleagues, special interest group, social club, fellow scouts, guides, your family and other (not-so) loved ones.
You will tour the Dungeon in your own group, but the attraction will be open and you may have a short wait at busier times.
If there are more than 22 of you, then you will be asked to buy an additional private tour or individual tickets, but no more than 22 in each group.
If you are celebrating a specific event, we offer a Dungeon SASH available on request at Admissions... and get in touch with our 'orrible team to include very special PERSONALISATION in our Judge Show.
Please note: The recommended age to visit is 8+ years. Private group tours are not available for our Dungeon Lates 18+ evenings.