Seasonal Shows in the Berlin Dungeon
SEASONAL SHOWS: LIMITED AND ONLY FOR A SHORT TIME AT THE BERLIN DUNGEON

Every now and then, new characters move into the Berlin Dungeon for a certain period of time: our seasonal shows will be played for you for a short time only! The shows and characters can always vary.
So: it's worth a visit, even if you've been here before!
HERE YOU CAN FIND AN OVERVIEW OF OUR NEW SEASONAL SHOWS
Currently we are in the planning for our next, nerve-wracking shows! Check back later.
TAKE A LOOK AT THE SHOWS YOU MISSED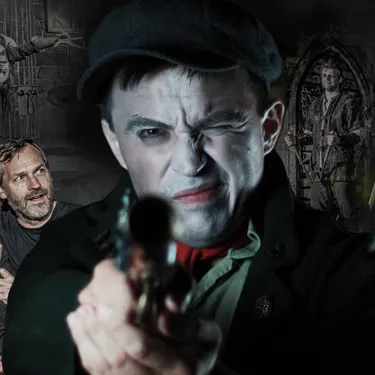 THE REVOLUTION
Berlin, March 18, 1848. Clouds of smoke. Shouts.
The city is under the spell of the revolution. On the other side of this barricade is Alexanderplatz, where King Frederick's soldiers are fighting.
CIRCUS OF CURIOSITIES
The ringmaster offers shelter to our creatures. Listen to his instructions, because they can save your life. And we mean it.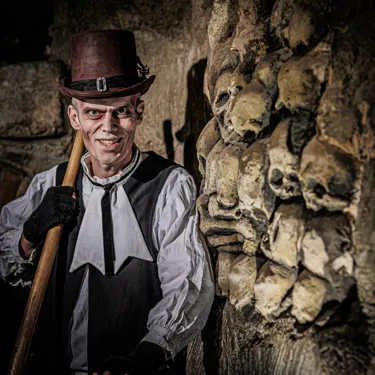 THE CEMETERY OF THE NAMELESS
The pungent smell of decay. In the middle of Grunewald there is a very old cemetery. The bodies were carried from the Havel up to the Havelberg and illegally buried there.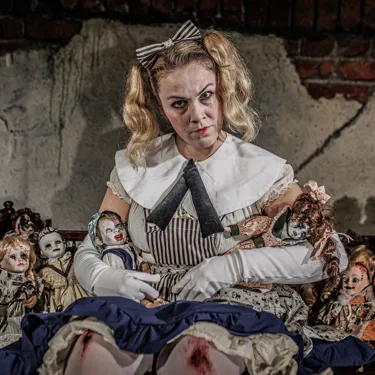 THE MURDEROUS MAMA
"Mama woke me up and told me to hold the lantern for her. Mama took a knife from the dresser and went into the bedroom.... All I had left were my dolls, my only friends..."