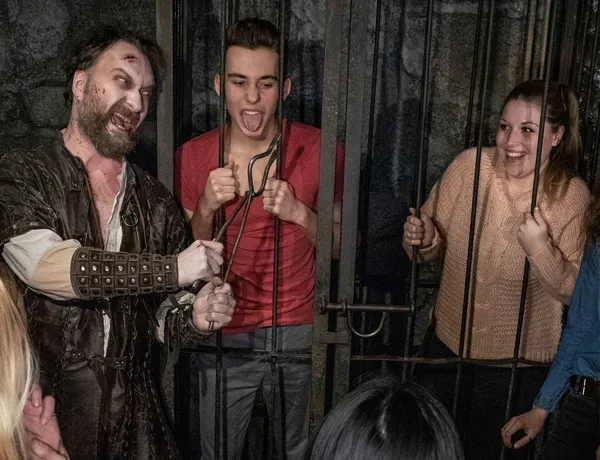 Online Tickets
Book your ticket online in advance now and save 30% on the regular price from Monday to Friday! The discount is available until 21 December 2023 and applies to bookings made 1 day or more in advance.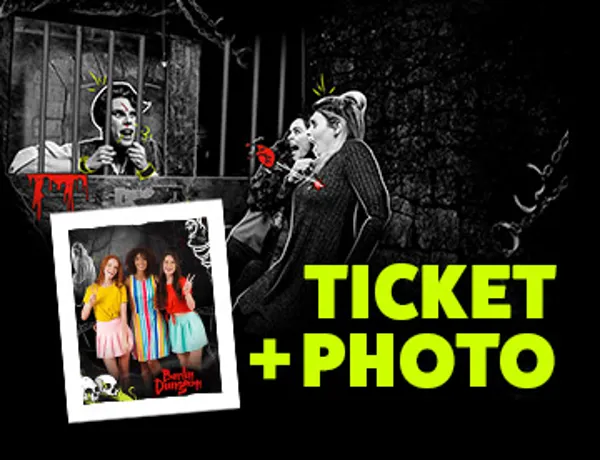 Entrance Ticket incl. Photo Pass
Get digital access to all your souvenir photos with this entrance ticket including a digital photo pass!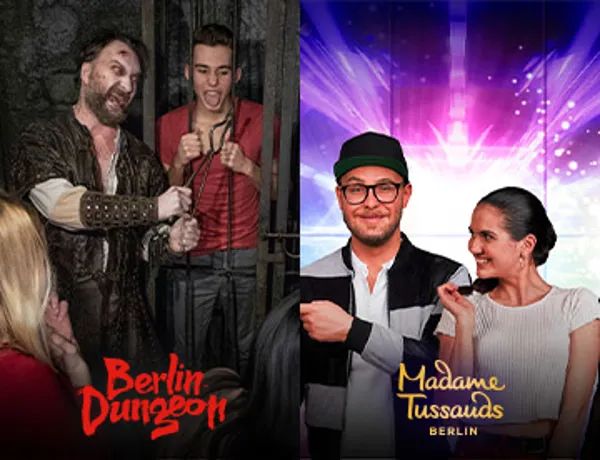 Berlin Dungeon + Madame Tussauds Berlin
Combine your Berlin Dungeon ticket with a visit to Madame Tussauds Berlin and save!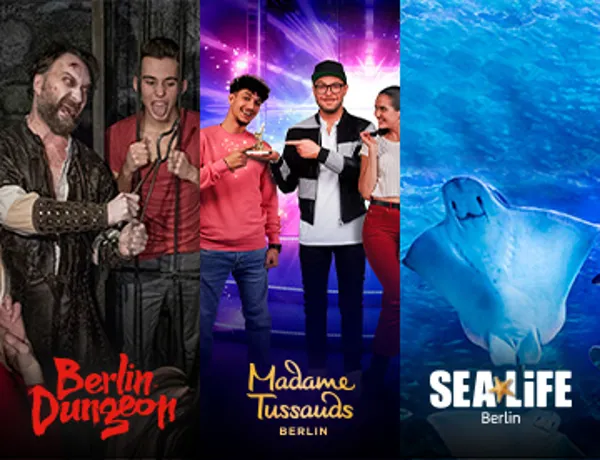 Berlin Dungeon + 2 more attractions
Add a visit to SEA LIFE Berlin to your 2-way combi ticket and experience the fascinating underwater world.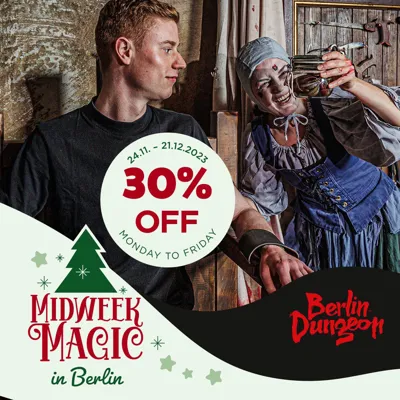 Midweek Magic at Berlin Dungeon
Experience unforgettable moments! Special discounts* await you at our attraction between 24 November and 21 December: save 30% on the regular ticket price from Monday to Friday if you book at least one day in advance. The discount also applies to our combi tickets with SEA LIFE and Madame Tussauds Berlin, so you save twice!
*The discount is only available online and can only be booked until 21 December 2023. The discount is only valid for advance bookings of at least one day prior to the visit date and is valid for a visit to our attraction between 27 November and 21 December 2023 as well as between 8 January and 2 February 2024.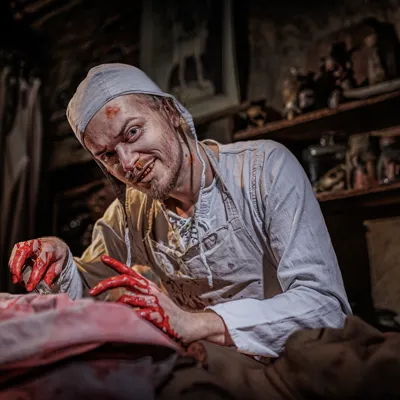 What is the Dungeon
The Dungeon brings together an amazing cast of theatrical actors, special effects, stages, scenes and rides.
We love it. We know you will too. Here's why:
Full on 360 sets with gripping storytelling
Interactive shows and up to 600 years of history
state of the art theming and special effects
2 awesome underground rides
laughs, screams and cutting edge storytelling
Use the interactive map to find your way around the Berlin Dungeon and explore our shows.
Brilliant scary fun - you move from room to room and have the next part of the history revealed to you in a quirky way.
Brilliant time, scary but funny - We had such a good laugh doing this, I would definitely recommend doing this whilst in Berlin!
Great Attraction - Honestly a fantastic experience, highly recommend to anyone... Tours are available in English, and it is worth booking online in advance
Kielmanator - Tripadvisor
Go and do this, it's so much fun - I wasn't really sure what I was booking when I planned this in our itinerary but it was awesome. We laughed so much and it is highly entertaining
Excellent Activity - Very well organized and interactive. A good way to see berlin history. All the actors perormed well.