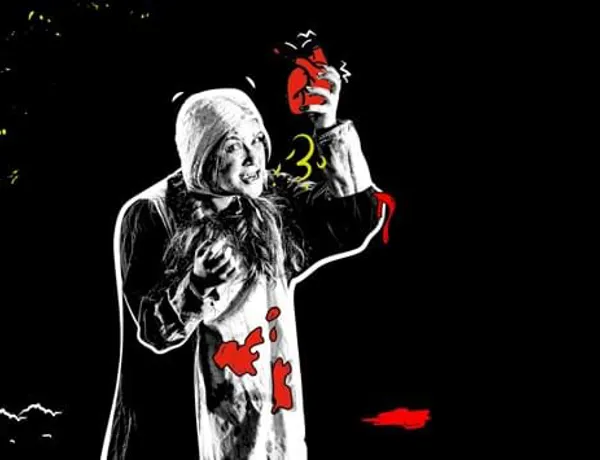 Entrance Tickets
Book your ticket online in advance and secure your spot! Our online tickets automatically include a timeslot reservation.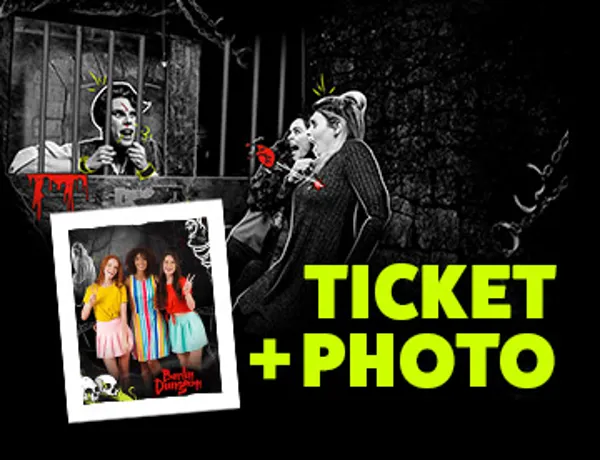 Entrance Ticket incl. Photo Pass
Get digital access to all your souvenir photos with this entrance ticket including a digital photo pass!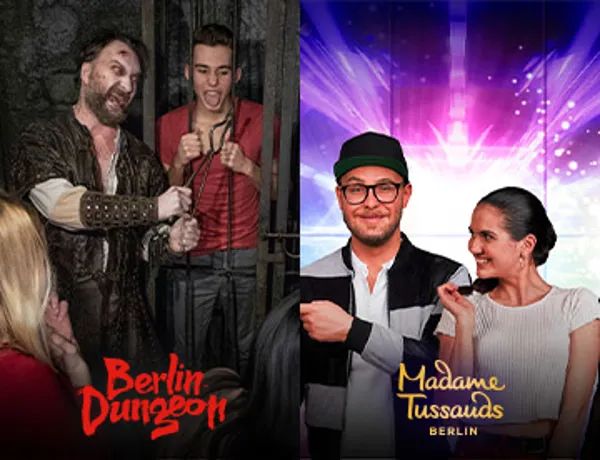 Berlin Dungeon + Madame Tussauds Berlin
Combine your Berlin Dungeon ticket with a visit to Madame Tussauds Berlin and save 20%!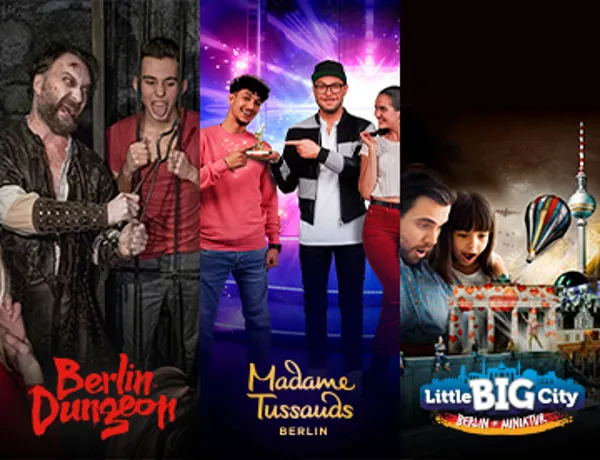 Berlin Dungeon + 2 more attractions
Add a visit to Little BIG City Berlin to your 2-person combo ticket and experience fascinating stories from the miniature world of Berlin right at the foot of the TV Tower for a small extra charge of just €10.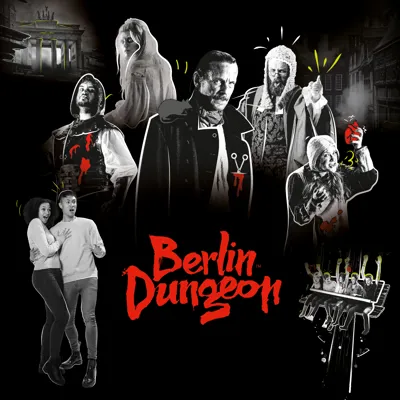 What is the Dungeon
The Dungeon brings together an amazing cast of theatrical actors, special effects, stages, scenes and rides.
We love it. We know you will too. Here's why:
Full on 360 sets with gripping storytelling
Interactive shows and 800 years of history
state of the art theming and special effects
2 awesome underground rides
laughs, screams and cutting edge storytelling
Use the interactive map to find your way around the Berlin Dungeon and explore our shows.
Brilliant scary fun - you move from room to room and have the next part of the history revealed to you in a quirky way.
Brilliant time, scary but funny - We had such a good laugh doing this, I would definitely recommend doing this whilst in Berlin!
Great Attraction - Honestly a fantastic experience, highly recommend to anyone... Tours are available in English, and it is worth booking online in advance
Kielmanator - Tripadvisor
Go and do this, it's so much fun - I wasn't really sure what I was booking when I planned this in our itinerary but it was awesome. We laughed so much and it is highly entertaining
Excellent Activity - Very well organized and interactive. A good way to see berlin history. All the actors perormed well.