Remember, remember...
Guy Fawkes might have been caught underneath the Houses of Parliament, but his story began in York, where he was born in 1570. You're about to meet him; well, what's left of him...
Discover what actually happened on the 5th of November 1605, the plot behind gunpowder and treason and exactly what happened to Guy across 10 days of torture!
WHO WILL YOU MEET?
York's most infamous son, Guy Fawkes, is waiting to tell you all about his past, from local schoolboy, to soldier and conspirator. But hang on, he's got a mate with him, John Wright his old school pal was also part of the plot to blow up Parliament. So how did they both get caught?
WHAT WILL YOU LEARN?
How the plot failed.
Who were the conspirators behind the plot.
What happened to Guy Fawkes after he was caught. (Spoilers: it wasn't nice)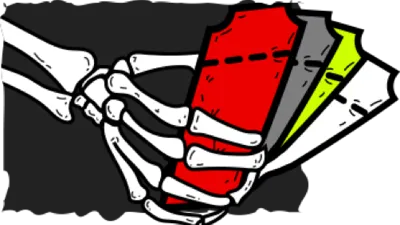 DUNGEON TICKETS
So much fun, it's scary!
Enjoy entry to the York Dungeon, all shows and rides included with ticket purchase
Guaranteed entry and reschedule for free when you book online
SAVE UP TO 10% on selected dates
BOOK NOW