It's 1405...
You find yourself at the front of Micklegate Bar. The Executioner will be there soon, so practice your boos and cheers. After all, no execution is complete without a good baying mob.
But wait, there are rumours of a traitorous Southerner in the crowd…let's just hope it isn't you!
WHO WILL YOU MEET?
The Executioner is running a bit late, but their punishment isn't. It doesn't really matter who swings the Axe, as long as it hits the head of the stinking traitor. But what is that smell? And who is that weird person standing next to the big chopping block?
The fun isn't stopping any time soon peasants, there's even more audience interaction; plenty of shouting, booing, laughing and a few surprising screams. You'll almost wish it was your head getting chopped.
WHAT WILL YOU LEARN?
What the Halifax Gibbet is, and why it's even better than an axe
Why the 4th Earl of Norfolk and Archbishop of York lost their heads
What made Micklegate Bar such a famous gateway to York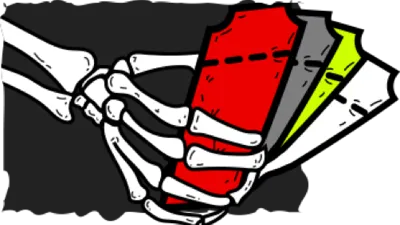 DUNGEON TICKETS
So much fun, it's scary!
Enjoy entry to the York Dungeon, all shows and rides included with ticket purchase
Guaranteed entry and reschedule for free when you book online
SAVE UP TO 10% on selected dates
BOOK NOW