TICKET HOLDERS
Book Time Slot and Reserve Entry
For pre-paid or open ticket holders, and promotional voucher redemption only.
Guarantee entry online
Reschedule your tickets for free
We are now cashless
Guarantee entry online
Reschedule your tickets for free
We are now cashless
Pre-booking a time slot online
When booking online through this website, you are automatically booked into a time slot as part of the check out process. 
For open-ticket holders, it is essential that all guests wishing to visit the attraction pre-book their entry date and time – this includes those using discount vouchers.
Guests who arrive without a timed-entry ticket will be advised to go online and book the next available time slot. Please be aware that weekends and holiday periods at the attraction is our busiest time and therefore we may have limited capacity.
For any discount voucher that states it cannot be used for online booking, this is no longer the case – all discount vouchers can and must now be used online – see below for guidance.
Things to know before you book
We have limited the number of visitors
To allow for social distancing and the best possible guest experience
Contactless payment
We are now a cashless attraction. Please be ready to pay for items at the attraction with a contactless bank card
Good to go!
We've introduced a number of enhanced Health & Safety practices
Already have a ticket? Book and reserve entry below
Redeem a promotional voucher
All of our promotions can now be redeemed online - even those that state walk-up only. If you have a voucher from one of our partners such as Kelloggs or Cadburys, simply click below for more information on how to redeem and book your time slot
Face mask/covering must be worn
If you have any of the below ticket types, simply click below to reserve your entry slot (Flexi Ticket, Free Return Ticket Unused, Non-returned Booking For Closure Period, Carer Ticket, Complimentary, Third Party, York Pass and more)
Face mask/covering must be worn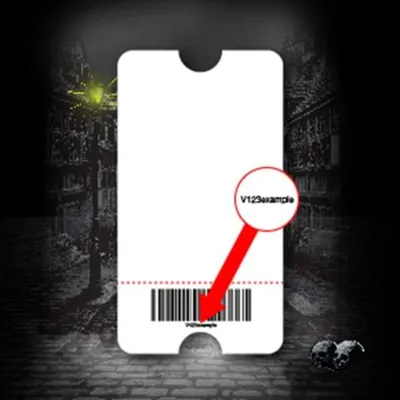 Step 1
Locate your voucher code
Most discount vouchers for the attraction will have a code printed on the voucher, usually towards the bottom – it will generally begin with the letter 'V' followed by a small string of numbers.

Some codes may NOT begin with V, but will still be found near the base of the voucher and consist of a small number of numbers and/or letters.

Try your code below – if it is a valid code, it will take you to your relevant offer

Had no luck with the above? Please scroll down and check Step 2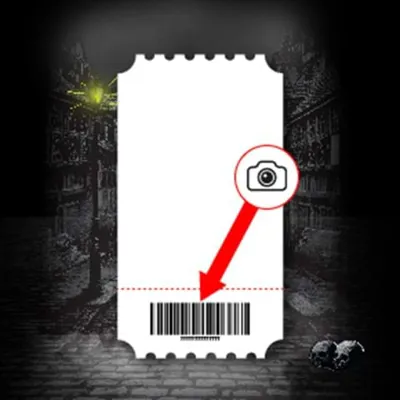 Step 2
Still can't find the right offer?
If you are still struggling to find the right offer for the voucher you have, please email a photo of your voucher to yorkguests@merlinentertainments.biz so that we can investigate for you – we'll get back to you as soon as we're able.
Children under 5 are not admitted at York Dungeon. Children 5 to 8 admitted with parent/guardian permission. Children 15 and under must be accompanied by an adult. The shows contain flashing and strobe lighting effects which may affect visitors with photosensitive epilepsy. We recommend all customers with this condition speak to a member of the team before entering the Tour, so we can brief on where these effects are used. An alternative route can be provided for guests who would like to bypass these areas.