We're good to go
The health and safety of our guests and team is always our number one priority and our attraction is COVID-secure. As we look forward to welcoming guests back, our team will continue to create the memorable and exciting experiences we are known for, delivered in the safest possible way. In line with Government guidelines, we have numerous measures in place including reduced capacities, clear social distancing measures, temperature checks, pre-booking online, cashless payments and enhanced cleaning procedures. 
We have been awarded the VisitEngland 'We're Good to Go' industry charter mark. This verifies that our attraction meets the Government and public health guidance on COVID-19 and that we have all the required health and safety processes in place to ensure you have a safe and enjoyable visit.  
Some of the measures set out below may be clearly visible to you from the moment you arrive and others require consideration from guests to help ensure everyone has a magical visit.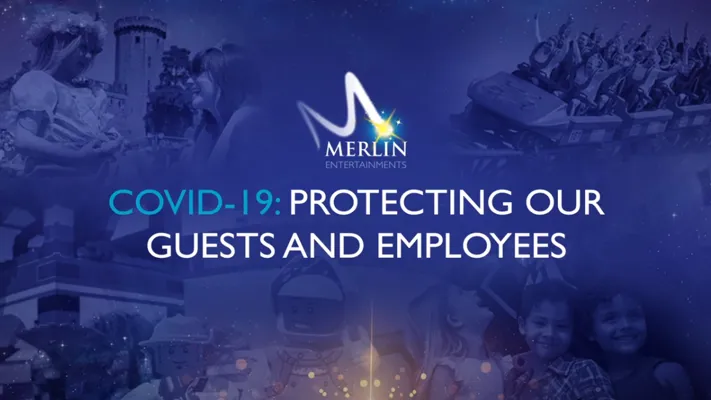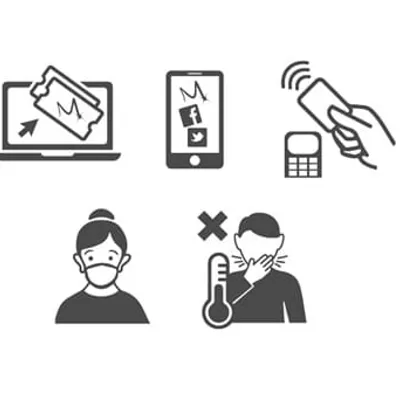 BEFORE YOU ARRIVE
All traitorous guests must pre-book online on pain of punishment. There is reduced daily ticket capacity at the Dungeon to allow for (anti) social distancing throughout.
Our valued Annual Pass members must also pre-book like all of the other peasants! We have extended Annual Passes to ensure you can still enjoy an entire year of being scared witless!
Those with pre-purchased open-dated tickets and third-party tickets must also pre-book.

Please check the Dungeon website before you dare to visit, as some experiences have been altered or closed to allow for social distancing.

Please be ready to make on-site payments using a 'contactless' bank card, rather than cash- we don't want more germs than we already have!
All visitors must bring and wear a suitable facemask throughout their time in the Dungeon – or else we'll send you to the Torturer!
Feeling a bit peaky? We would request you don't visit the Dungeon – we've got enough buboes already! Please contact the attraction directly should you need to amend your booking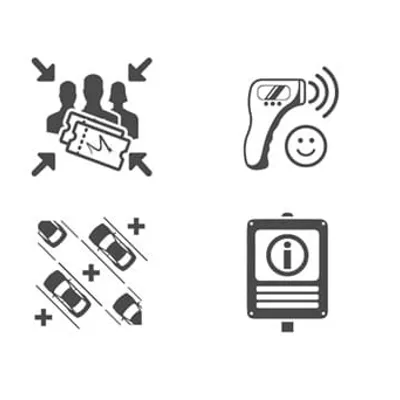 ON ARRIVAL AT THE ATTRACTION
We have significantly reduced the daily ticketed capacity, and new techniques and guest interactions are in place to delight and repulse in equal measure, including keeping a respectable 2 metre distance (you really don't want to get any closer to...well...anyone!)
New routes and signage throughout for visitors to follow as they wander down winding, rat infested alleyways… you wouldn't want to get lost in the bowls of the Dungeon, now, would you?
In addition to our employees undergoing daily non-invasive temperature checks, we may ask visitors to undergo them too as a condition of entry into the murky depths. Feeling rough? Please stay home – we've got enough buboes already!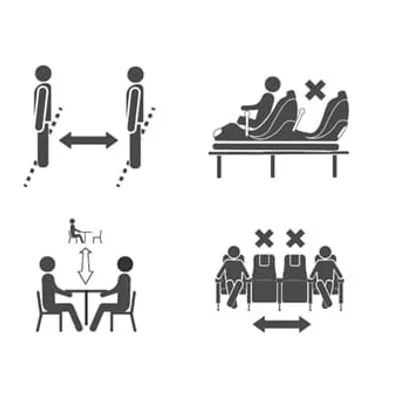 SOCIAL DISTANCING MEASURES...
We have introduced new arrangements for the application of social distancing within queues.  Clear markers or signage have been installed in our attraction entry, restroom and dining queues to help guests keep a safe distance from one another (phew!) Our jailers will monitor the queues to ensure that social distancing is being maintained- or else!
Guests viewing entertainment, in the form of live shows or theatrical scenes, will be separated from the performances and each other in accordance with social distancing requirements. Dungeon storytellers will wear new historically themed Dungeon face coverings (sadly even this won't disguise the Plague Doctor's stench).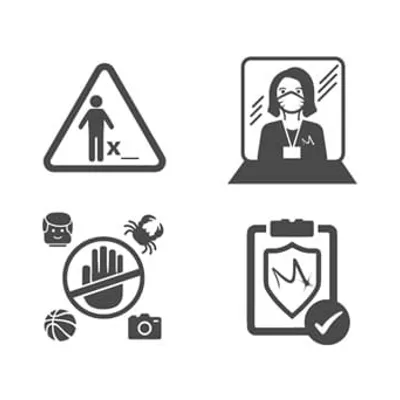 ...AND MORE SOCIAL DISTANCING (BLAH BLAH BLAH...!)
We have introduced new capacity limits for our indoor experiences and facilities (for example: shops, restaurants, theatres and guest service buildings).  These restrictions will help ensure there is plenty of room for social distancing.
We have adapted or suspended some experiences and facilities to ensure that social distancing is suitably maintained. For example some games, interactive experiences and play areas have either been modified or suspended to ensure guest safety.
We have installed new hygiene screens at many of our service counters and food stalls to help physically separate guests from employees.
We have revised some of our standard operating protocols in order to reduce the proximity of our employees to guests.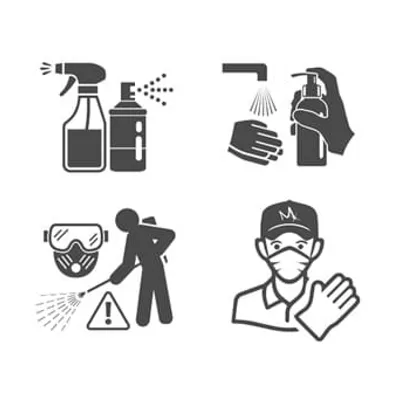 HYGIENE & DISINFECTION MEASURES WITHIN OUR ATTRACTION...
We have introduced enhanced cleaning measures, and additioanl hygiene stations and hand sanitiser at key locations for grubby traitors to use throughout the day, and to ensure high-frequency touch points, such as tables and chairs, service counters, flush handles, door handles, lift buttons and taps are clean enough to eat off!
We have introduced new deep cleaning measures in the event that a person presents themselves with symptoms consistent with COVID-19.
We have introduced a large number of hygiene stations/hand sanitiser dispensers around the attraction for guests to use.
We have introduced new Personal Protective Equipment (PPE) requirements for a range of activities that employees routinely perform. These include face masks, disposable gloves, eye protection and hand sanitiser. The use of such equipment and clothing by our employees is both to protect them and our guests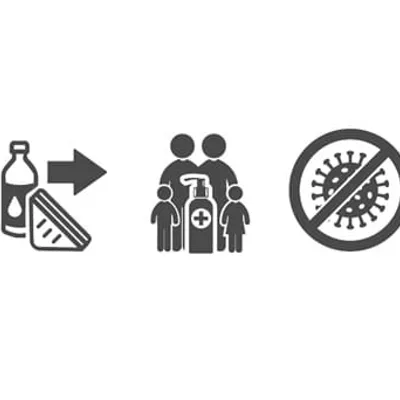 ...AND SOME MORE HYGIENE & DISINFECTION MEASURES!
Attractions which have cafe facilities may have reduced menus which place a greater emphasis on 'Grab & Go' options. Cutlery and condiments will now be provided to guests with their meal, or on request, rather than left in open areas.
As with our employees, we ask that all of our (unwelcome) guests uphold the highest possible hygiene standards – that means wash your grubby mits and use and the sanitiser provided- it (probably) won't kill you....!
Our employees now participate in COVID-19 specific training programmes instructing them how to stay safe as well as how to keep our guests safe
To find out more, click here