The best activities in London for families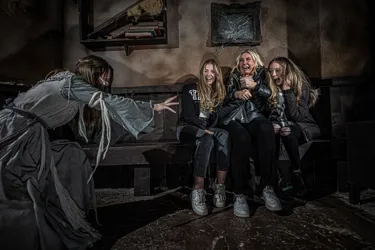 If you are looking to make the most of the weekend, whether you're coming for a day trip,  staying over night or spending an extended time in the city, London is an ideal location with lots of activities and fun things to do!
Discover an array of fun activities including SEA LIFE London Aquarium, the London Dungeon's Guy Fawkes themed escape room, Go Ape, UK Bungee Club and much, much more. 
Read on to plan your next gruesome (or not so gruesome) day of fun...
1. Must see landmarks
Buckingham Palace
When searching for fun activities in London for the family, Buckingham Palace is a must-see location. The palace is King Charles III's official residence and is open to the public in the summer. Here you can enjoy a self-guided tour of the state rooms whilst also discovering the lavish artwork and treasures that decorate the halls.
The tours take place between July and September, an ideal time when planning fun activities for kids. The palace is home to 775 magnificent rooms used for holding official functions and entertaining guests. There is even a spectacular long gallery with pink walls decorated with framed paintings.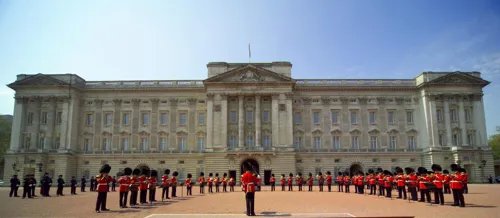 Click here to find out more and experience the royal pageantry.
Big Ben and the Houses of Parliament
A day out for families in London wouldn't be complete without a trip to see the world's most iconic clock, Big Ben. The clock is located by the Houses of Parliament and weighs more than 13 tons. When planning your activities in London, Big Ben not only offers the perfect spot for amazing Instagram photos, but you are also able to experience the magic close-up – by visiting one of their tours.
Enjoy a piece of London's educational history by booking a Westminster Abbey Tour where you can explore Big Ben and the houses of Parliament. Improve your knowledge of British politics with a professional guide inside the Abbey - with audio guides also available inside the Parliament.
Find out more here.
Tower of London
Discover one of London's most famous castles over at the Tower of London. Here you can explore the new dazzling Crown Jewels exhibition to celebrate the King's recent coronation, an educational but exciting day out for families. Several tourists passes include the Tower of London with other attractions, meaning you have a large range of activities to choose from.
The tower consists of spectacular walls and buildings spanning over 12 acres. Several important figures were also executed here including Anne Boleyn, executed at Tower Green.
Book your visit here.
Tower Bridge
Experience London's iconic views from the walkways in Tower Bridge. A rich part of London's history, ideal for a fun day out. Here you will see heart stopping panoramic views of London 42 metres above the Thames. The view highlights several amazing buildings including The Shard, shooters hill and St Pauls.
They also have spectacular engine rooms which once provided power for the Bridge lifts, a key part of Victorian London.
Discover Tower Bridge here.
Up at the O2
If you are looking for one venue with various events, activities, food and drinks – the O2 is an ideal location. The O2 is open daily from 10am to 10pm, this large entertainment complex includes the O2 area, Indigo at the O2, Up a the O2 and Hollywood Bowl along with 30 bars and restaurants, interactive football and mini-golf.
Up at the O2 is one of the more unique activities for families. Venture up the breath-taking outdoor climb and enjoy the amazing views of London. There are options to pick between a daytime, sunset or twilight climb to unlock a different part of the city.
Not a fan of heights? Well, a day out for families also wouldn't be complete without exploring fun entertainment activities.
Toca Social at the O2 offers an exhilarating fun day out, with interactive football and yummy cocktails, play, dine and score!
Oxygen free jumping is another fun activity many families enjoy! Listed as the UK's No1.trampoline park, enjoy 2 floors of endless entertainment, with 9 different zones. There is also a range of other activities including dodgeball and foam pits.
Explore more fun at the O2 here.
2. The Southbank
The London Dungeon
Now, call us biased but you cannot visit London without exploring one of the best activities for families – the London Dungeon. Experience an amazing cast of theatrical actors, stages, rides and scenes, detailing some of London's most gruesome history. With 19 interactive shows detailing 1000 years of history and 2 thrilling underground rides.
What you'll discover…
Who's the most scared (and likely to be picked on!)
Why King James I is the WORST
How wet the River Thames really is…
Dare to visit? Click here
SEA LIFE London Aquarium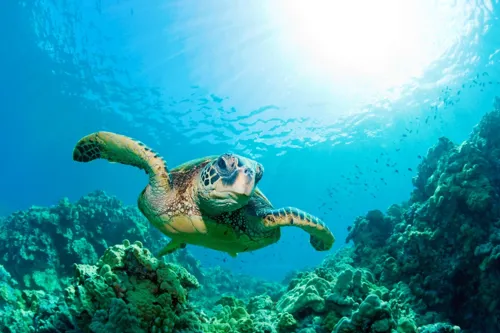 When exploring attractions in London you will definitely be judged if SEA LIFE London Aquarium is not on your list. Discover fantastic marine life and find out more about sharks, jellyfish, gentoo penguins and more!
One of the fun activities for families they have to offer include some of London's most unique experiences – their virtual reality experience. Here you will be transported to the depths of the ocean in an exhilarating, state of the art experience for the whole family.
Standard entry to the SEA LIFE London Aquarium is included in your ticket.
Dive in here.
Shrek's Adventure! London
Shrek's Adventure London offers a brilliantly bonkers fun day out for families with an interactive, immersive walkthrough experience. Featuring 12 themed live shows venture into Far Far away and join the journey to help find Shrek!
See, hear, and touch the adventure whilst you interact with famous characters including the Muffin Man, Cinderella and Donkey of course!
The London Eye River Cruise
The London Eye River cruise is a fantastic activity for families – allowing you to experience some of London's most iconic landmarks, including the Houses of Parliament, Tate Modern, Shakespeare's globe and more, led by an expert guide.
Audio commentary is also available in Spanish, German, French, Dutch, Russian, Italian, Japanese< British sign language and Mandarin .
It's important to note- this 40-minute circular sightseeing tour along the Thames doesn't stop at other piers throughout your duration.
The London Eye
Finally, a trip to London's Southbank is not complete without a visit to The London Eye when planning your next fun day out. Standing at 135m The London Eye is the world's biggest observation wheel situated on London's Southbank. The Eye has won over 85 awards for national and international tourism, and it celebrated its 20th birthday in 2020.
There are also several different experiences to choose from in their pods. The champagne experience, offers fast track boarding with a chilled glass of Brut Royal Champagne and view London's iconic landmarks up close. For the lovebirds out there, the London Eye also offers a "Cupid's Pod" – where you can share a romantic experience with your loved one – combined with a bottle of Pommery Rose Champagne served by your own personal host. This is the ideal gesture for proposals, anniversaries, valentine's day or general romantic fun.
Find out about all the activities the London Eye has to offer here.
3. Escape rooms
If you are looking for a slightly different experience to the usual attractions in London – London's escape rooms are definitely a good alternative. Escape rooms offer a range of fun activities for families. Accomplish tasks, discover clues, and solve puzzles in the limited time to successfully complete your escape room. A short list of the many Escape Rooms London has to offer are listed below:
The London Dungeon Guy Fawkes Escape Room
Can you escape the hangman's noose? If you enjoy a bit of educational history, try your luck at solving the clues in this Guy Fawke's themed escape room. You've been found guilty of conspiring against the King – with 60 seconds on the clock do you have what it takes to escape? Escape here.
clueQuest – The Live Escape Room Game
This escape room is perfect for teams of 2-6. Use logic and teamwork to complete the quest – with the option of four immersive experiences to choose from. Plan 52, Operation Blacksheep, Revenge of the sheep and CQ Origenes. Find out more here.
Sherlock: The Official Live Game
When on the quest for fun activities to do in London, Sherlock: The Official live game has been described by previous users as 'one of the best escape rooms'. This unique escape room combines a wonderful immersive experience with a fully themed bar. You and your team must play detective, whilst travelling through iconic sets from the show. Solve the puzzles and mysteries with some help along the way from the original cast including Benedict Cumberbatch and Mark Gatiss. Can you step into the shoes of the great detective before the time runs out? Begin your journey now.
For a more extensive list of the escape rooms on offer in London – visit here.
4. Museums/Educational experiences
Museums and galleries are perfect for an educational day out with the whole family and friends. Whether you're interested in exploring the history of cartoons, royal history, or science, London has many different options to choose from.
The Science Museum is home to award-winning exhibitions and interactive, thought provoking science. There are a range of activities for families including their interactive gallery, Power up!
Visit The Science Museum here.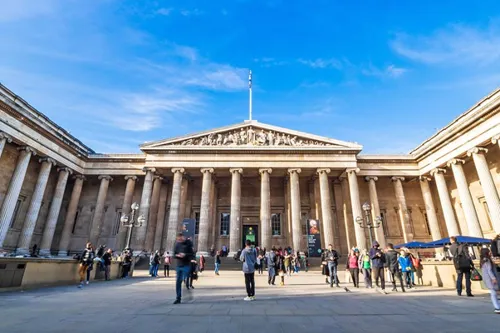 Discover over two million years of human history and culture at the British Museum – and ideal historical day out for children, parents, and people of all ages. There are over 50 galleries to choose from each detailing key points in world history. The museum mission features six galleries where you able to challenge the whole family with a range of activities and tasks. During school holidays they also offer a variety of different workshops bringing the stories of the museum to life.
Visit the British Museum here. 
When looking for a fun day out for families, the Victoria and Albert Museum offers a unique experience with 150 spectacular galleries over seven floors. This museum offers a host of decorative art, textiles, and fashion! There are over 2.3 million objects to explore and countless pieces of furniture, paintings, jewellery, and dress. The museum also has the honour of having been opened as Queen Victoria's last public engagement in 1899.
Visit the V&A here.
This is a London Museum consisting of British editorial cartoons and comic strips from the 18th century to the present day. Their mission is to create a world where everyone wants to pick up a pencil and draw, offering the perfect creative day out for families.
Visit the Cartoon Museum here. 
5. Outdoor activities 
London has a lot to offer for movie buffs – but have you ever considered catching a movie at one of London's outdoor cinemas? Some of the best open-air cinema experiences include Summer Showtime at Battersea Power Station where you can watch blockbuster classics, Adventure cinema which features lively musicals and Barbican Outdoor Cinema offering a variety of films on a huge screen in summer.
London also offers an excellent range of rooftop cinema venues great for a fun day out. Bar Elba in Waterloo pairs delicious cocktails and snacks with their cool films. Rooftop Film Club on the other hand, has two locations in Peckham and Stratford, allowing visitors to enjoy hand-picked movies, drinks, and street food.
Queen Elizabeth Olympic Park offers free activities for kids – let the little ones run free this summer with 560 acres of fun activities. Some of the activities the park boosts include cycling, swimming, and tennis. There is also an exciting Tumbling Bay, climbing walls and sandpit, along with free trail guides, drop-in gardening sessions and even a boat tour!
Find out about more outdoor activities here.
6. Action packed activities 
Experience a different side of London and get your adrenaline pumping with these action-packed activities.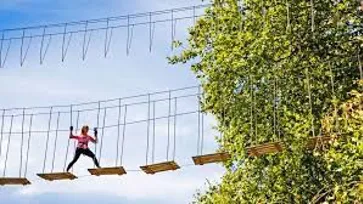 For all the adrenaline junkies out there looking for your next set of thrill-seeking activities – head on over to Go Ape High Ropes courses at Zip Lines in London. There are three London locations and two Greater London locations which are all truly unique whilst still offering exceptional views. Some of their epic outdoor activities include: the treetop challenge, forest Segway's, zip line experience, axe throwing and mini land rovers to name a few.  
Visit Go Ape here.
Discover the exciting views of The Thames and Central London by jumping from a crane 160ft in the air! There are several different locations to choose from including 3 in London – Bloomsbury, Fulham and Battersea Park. View the full list of locations and get booked into the bungee experience of a lifetime.
In this 90-minute adventure featuring a glass walkway – navigate the roof of the Tottenham Hotspur Stadium for breath-taking views of the capital. Here you will scale the Tottenham Hotspur Stadium on an exposed walkway 46.8m above the pitch. Please note, all participants must be at least 1.2 meters in height and a minimum age of 8 years old. Under 18s must be with an adult. Please see their child to adult ratio here.
Visit the Dare Skywalk here.