Why is London the Escape Room Capital of Europe?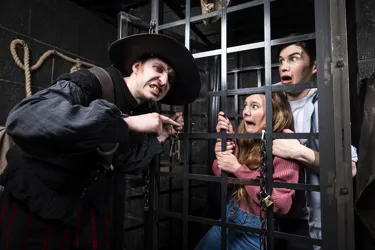 The London Dungeon has recently opened a thrilling new Guy Fawkes Escape Room. To celebrate this we have put together a list of some of the best escape rooms on offer in London, including ours of course!
Why is London the Escape Capital of Europe?
London is often described as one of the greatest cities in the world. With a host of magnificent ancient buildings, famous attractions, brilliant food and exciting entertainment. There's no wonder why it's such a popular tourist destination for millions around the globe.
So, it's no surprise that when it comes to new trends, London is often at the forefront of innovation. When escape rooms started to build traction in the entertainment world, London was quick to hop on board, with its first escape room opening in 2012. Since then, escape rooms have quickly exploded in popularity all over the world, with London now housing 103 escape rooms according to TripAdvisor.
Now, with the launch of the London Dungeon's brand-new escape room, that number will have gone up to 104. Open from April 3rd, our Guy Fawkes themed escape room experience is the first in the UK to include a ride. Will you have what it takes to escape the famous royal prison before you are hanged for having conspired against the King with Guy Fawkes?
A Short History of Escape Rooms
The first escape room was created in Japan and opened in 2007, however the concept is thought to date back to the 1988 game 'Behind closed doors' by John Wilson.
It didn't take long before the West caught on to the idea of live escape rooms and Hungary was one of the first countries in Europe to create a live escape game experience, before the phenomenon spread to the UK.
HintHunt is the original London escape room and remains one of the best. Themes of the various individual rooms include escaping a sinking submarine, and unravelling clues at a crime scene to prove the innocence of a private detective wrongly accused of murder.
There are now 1139 escape rooms in Great Britain, making it one of the most popular forms of entertainment in the country. That also means there is plenty of choice for whatever you enjoy. Types of escape rooms range from the traditional locked-room escape mission to a 'Sherlock'-themed mystery and an all-out recreation of the 90s TV show 'The Crystal Maze'.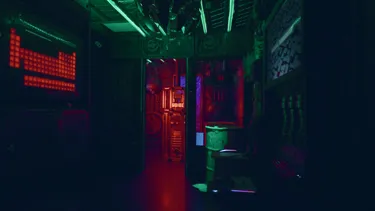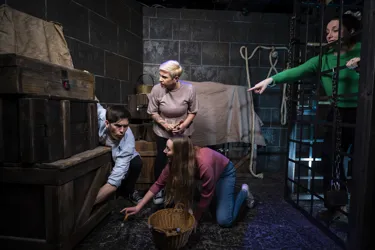 London Dungeon Escape Room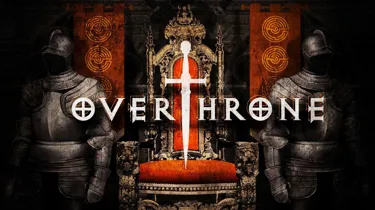 Why London is the best escape room city in Europe?
There are a variety of different London escape rooms to chose from including, 'Sherlock: The game is now'. This escape room based on the BBC drama is a 100-minute immersive experience for teams of 4-6 people. It includes immersive sets from the show where you must work together to solve the mystery before the time runs out. A helping hand is also offered along your venture with original cast from the show, including Benedict Cumberbatch, Martin Freeman and Andrew Scott. Can you match up to the skills of the great detective?
Escape London also boasts some of the most mysterious, puzzling escape rooms in London with two mysterious locations in Shepherd's Bush and Whitechapel. Here players are encouraged to find clues and break the codes to gain their key to freedom. Exercising your problem-solving skills and teamwork are the only way to escape together. There's a large variety of different escape rooms to chose from including the Mayan Temple in East London. Here you will tackle great legends of the Mayan Temples, and immerse yourself into the rich history and myths in this deep forest of Mesoamerica. Not a fan of Mayan history? You can also choose from a variety of other escape rooms including "Overthrone", perfect for Royal enthusiasts. The King is dead, and the throne is now a free for all – work with your team to solve the mysteries and find the sword that the King has hidden – this is your best chance of escape. It's no wonder this is considered one of the best escape rooms in London.
So, why is London the best for escape rooms? The answer is simple – London has the largest escape venue in Europe! 'Lock in a room' opened Europe's largest escape venue in London.  Larger size groups need not to worry as unlike other escape venues this venue perfectly caters for larger sized parties and groups. Escape from a selection of up to 13 different rooms – participants are "locked in a room" where you must tackle a series of puzzles and clues – teams can battle up to 12 other teams – are you ready for the race?
The different types of escape room you can find in London
There are a variety of different types of escape rooms in Central London, each with different themes, catering to different interests. Here we have provided an example of a few different types of escape rooms you will find in London.
Sci-Fi 
These type of escape rooms may require more physical activity compared to others. A useful tip when booking this type of escape room is to ensure that you choose a theme that the whole family will love. A unique aspect of a sci-fi escape room is the unbelievable environments you will find yourself in. Love spaceships, robots, fantasy, or science? This is the escape room for you. Some of the best escape rooms in London include the "Area 51" escape room by Escape – here players of up to 2-6 individuals will begin their journey of time travel, back to the year 1952. In order to get back to the present day, you will need to fix your time machine and escape the room. With rumours of alien sightings and other extra-terrestrial activity, you and your team must use your adrenaline and problem-solving skills to beat your biggest enemy – the clock.  With a difficulty level of 3 out of 4, this is perfect for those up for a challenge.
Horror 
These escape rooms are perfect for people who love thrill and adrenaline. What makes these escape rooms so unique is the setting, with special decorations, special effects and at times, live actors.  These all help to create the spookiest, creepiest atmosphere which you will not want to miss. These escape rooms can suite all types of people from family and friends to colleagues, tourists, or puzzle fans. 'Psychopaths Den' is an excellent example of one of the Horror Escape Rooms London has to boast.  With heart-stopping terror the only way to save your soul is to solve the crazy, fiendish puzzles presented to you. This escape room is ideal for adrenaline junkies who aren't fazed by a real crematorium and instruments of torture.
Family-Friendly 
Family Friendly escape rooms are great for encouraging communication and teamwork, making it perfect for children, encouraging them to learn to work together with their siblings. They are also excellent as they allow the whole family to stretch their imagination and create life-long memories with the opportunity for a wonderful bonding experience. If you are looking for an escape room experience in London which is family friendly – a perfect example are the 3 escape rooms offered by Enigma Quests in Shoreditch. Here, the family can enjoy a variety of immersive experiences including magical worlds, bank vaults and picturesque submarines. These escape rooms have earned thousands of positive reviews on TripAdvisor, prompting many guests to return to explore the other rooms.  
Maths 
A common theme in escape rooms is the requirement to solve puzzles and mysteries, however, there is also another subsection of escape rooms which require more specific maths-based puzzles. Maths's lovers will benefit from visiting Escape Room's 'Room 33' for a mathematically brilliant, immersive London escape room. Set in 1675 China, you must help retrieve the stolen vase of the great Emperor and escape back to the time portal before time runs out, with loads of written puzzles and riddles – this escape room is perfect for those looking who love logic based adventure.
London's Best Escape Room
Escape Room by the London Dungeon
Now, we might sound a little biased here, but can you blame us? The London Dungeon's Guy Fawkes themed escape room is obviously top of our list, however it is for good reason - the new escape experience is the UK's only escape room with a ride!
Can you escape the hangman's noose? After being found guilty of conspiring against the King with Guy Fawkes – you have now been captured and are on your way to the Tower of London to be tortured and hung. The only way to escape this gruesome fate is to solve the clues provided by Guy Fawkes. Do you have what it takes?
This escape room is perfect for thrill lovers who are looking for a challenge. You have 60 minutes to solve logic-based puzzles – the total room prize is £120 but the individual price will depend on the number of players. This escape room is perfect for groups of 2-6 people. But beware peasants, tickets do not provide entry to the London Dungeon tour – this must be purchased separately.
BOOK NOW
Best Escape Room Cities in Europe
Escape rooms are a popular attraction in most cities, we are born naturally curious, and we have an innate desire to conquer and solve thrillers. Escape rooms allow us to be part of a team and work towards an agreed end goal whilst tapping into our creative, logical, and physical capabilities. There are several different cities which are considered to be "the best escape room cities in Europe".
London
As we have shown, London has probably the best choice and most original escape rooms in Europe, so they are our number one, but these other cities give it a run for its money.
Amsterdam
Amsterdam is home to 'Sherlock Escape Room Amsterdam' which is regarded as one of the most exciting rooms in the world. Now there are two different escape rooms to choose from, 'The Architect' and 'The Vault', both offering a slightly different experience. 'The Architect' is a 60-minute immersive experience perfect for between 2-6 players. Here your help is needed to unlock one of the world's most powerful and guarded secrets, previously guarded by the the famous Dutch architect H.P., – since his death, no one has heard of these secrets, and it is your job to solve the mystery.
'The Vault' offers an alternative experience, which requires fluency in English. You will be in an immersive theatre experience, where you will be required to think on your feet to steal a mysterious object from a very heavily protected safe. The security system is complex and will require teamwork and dedication. This escape room will last for 80 minutes and is perfect for 1-7 players.
Budapest
Budapest has a variety of different escape rooms to choose from. 'Locked room' offer six different escape rooms ranging from high-tech words to serial killer storylines. These 6 rooms are perfect for 2-6 players, and each will run for 60 minutes, with differing levels of difficulty. If you are looking for a family friendly experience, 'Bunker Heist' escape room is perfect, however it is recommended for more experienced players. Nonetheless, those with less experience need not worry as the 'Serial Killer' escape room, offers a slightly less difficult experience, based on one of their most popular flagship games. With engaging puzzles and challenging games, you must solve the case of a mysterious murder, several people have disappeared from this city and their justice is in your hands.
Prague
Escape room lovers visiting Prague are also well catered for. Questerland escape game is internationally recognised and has received a Traveller's Choice award from Trip Advisor for the fifth year running. With five different escape rooms to choose from there are various different topics and difficulties. Ideal for a range of different groups including friends, couples, and families with children. Their 'Magic Escape Room' is the most visited quests in Prague and the escape game can be played in both English and Czech language. With magic wands and helpful voices of spirits this is an unforgettable magical adventure for the whole family. With a difficulty level of 6 out of 10 you are required to escape out of this magical room imbedded in the school of magic. Do you have what it takes to beat their best escape time of 31 minutes?
Bucharest
Those travelling to Bucharest must visit the Inside Rooms Escape Rooms – this is a wonderful bonding moment for families and friends to work together between a choice of three immersive escape rooms including X-Mutants United. The School of Witchcraft and Cabin in the woods.  Enjoy more flexibility as groups of up to 21 players per time slot can be booked. You favourite films and books have been brought to life and are waiting for you to come and tackle the magical quests. The adventures last roughly 60 minutes and are perfect for time building and fine tuning your logic skills.
Berlin
Visiting Germany and want to try out one of their top-rated escape rooms? 'THE ROOM – Live Escape Game Berlin' is the perfect choice for you. You are all alone in this surreal, eerie, heart thumping room full of puzzles and mystery. You have 60 minutes to escape but can you beat the clock? Previous users have boasted how this room exceeded their expectations offering an immersive and perfectly balanced challenging atmosphere with amazing actors, humour, and scary elements. Also those who do not speak German are able to choose their language.