"One of the most famous Queens in English history"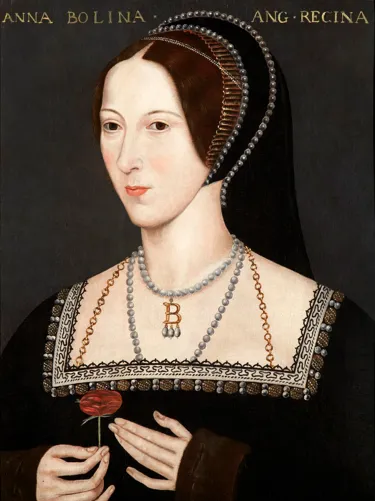 Anne Boleyn is widely considered of the most famous Queens of English history despite only ruling for 3 years. But, who is she and why was she executed? The London Dungeon takes a look back into history of one of King Henry the 8th's most dynamic wives and her tragic downfall on the anniversary of her execution. 
Who is Anne Boleyn?
Anne Boleyn was the Queen of England between 1533 and 1536 after she became the second wife to King Henry the 8th. She is a key figure in the political and religious upheaval that inspired the start of the English Reformation due to her execution for treason. She has also been the inspiration for many books and films.
The daughter of Thomas Boleyn, 1st Earl of Wiltshire and Elizabeth Howard, Anne spent most of her childhood at Hever Castle in Kent. Her father was one of the most powerful men in England as he was the 2nd Duke of Norfolk. 
In 1513, Anne's father sent her to the French court, originally as a companion to Henry the 8th's sister Mary. Anne stayed in France for 7 years, later moving on to the household of the new King, Francis I and his wife Queen Claude. 
Here Anne learned the mannerisms and behaviours of an expected lady at court - which proved to be a wonderful opportunity for her and it allowed her to form many close connections. 
Anne Boleyn and King Henry the 8th:
In 1522 Anne returned to England and began residing at King Henry the 8th's court - as a maid of honour to Catherine of Aragon - King Henry the 8th's wife at the time.
Anne was not short of admirers and soon caught the eye of the King. During this time the King had many mistresses and in 1526 he made a proposal to Anne, asking for her "heart, body and soul", promising he would take her as his only mistress.
Anne rejected this proposal and informed the King of her desires to be married, she did not want to be his mistress. "Your wife I cannot be, both in respect of mine own unworthiness, and also because you have a queen already. Your mistress I will not be." Her response surprised the King and he began a pursuit for annulment to the pope however in the Tudor period, divorce was not an option - even for the King.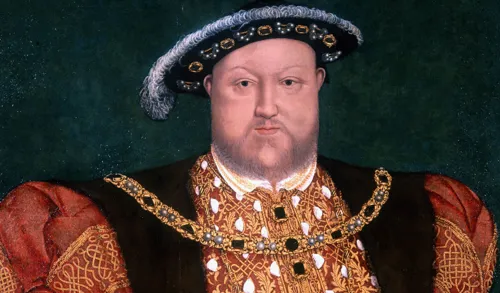 The King's marriage to Catherine of Aragon had resulted in only one child - Princess Mary, but the King desperately wanted a legitimate male heir. The King began petitioning to the pope.
The King stated that his current marriage was frowned upon in the eyes of God as he had married his brother's widow, with the Book of Leviticus in the Bible, condemning this. 
King Henry's pursuit for the annulment of his first marriage became known as the "King's Great Matter". This political and legal debate continued for 6 years whilst Catherine of Aragon fought to retain her position and that of her daughter. Affirming that her marriage to King Henry the 8th was approved by God, as she and her first husband (the King's brother) had never consummated their marriage.  
It is believed that Anne Boleyn may have played a role in the English Reformation. Anne is believed to have given the King a book called "Obedience of a Christian man". This book argued that supreme authority was held by the words of God, dictated in the Bible and not the Pope. 
King Henry used this as a means to dismiss Catherine of Aragon from court in 1531.
Queen of England (1533-1536):
In 1533 Anne Boleyn fell pregnant, seven years after their courtship began. As a result, King Henry the 8th rejected the power of the Pope in England and had the Archbishop of Canterbury grant the annulment of his marriage to Catherine of Aragon.
Plans for Anne's coronation began and later that year she gave birth to a daughter, Princess Elizabeth. This put more pressure on Anne to produce a male heir and subsequently she had two miscarriages with the second miscarriage, suspected to have been a boy.
Anne blamed this miscarriage on stress she had suffered due to the King taking a fall at the time, but the pressure on her to produce a son was increasing with rumours circulating of the King's growing admiration for one of her ladies-in-waiting, Jane Seymour. 
Downfall and execution:
Unfortunately for Anne Boleyn, she had acquired many enemies at court, the public had a long-held allegiance to Catherine of Aragon as her time being Queen had focussed heavily on improving the lives of the poor. Anne Boleyn, Queen Anne at the time, on the other hand was seen as a sexually promiscuous status seeker by some. 
Anne soon learned of her husband's infidelity and the King blamed his actions on his pursuit to produce a male heir. It is believed that Catherine of Aragon had known of the King's many affairs and decided to turn a blind eye during their marriage. Queen Anne however, grew increasingly jealous causing the marriage to slowly began to suffer due to resentment.
During this time, Anne also fell out with her ally Thomas Cromwell an English lawyer and statesman who served as chief minister to King Henry the 8th. 
In 1536, accusations against Anne Boleyn began, with Cromwell accusing her of adultery, incest and plotting against the King's life.
The King, who was prone to suspicion and was now besotted with one of Anne's ladies in waiting, Jane Seymour. He therefore ignored Anne's attempts to  assert her innocence against the many accusations against her. Eventually Anne was arrested and detained at the Tower of London on several false charges. One of the most memorable moments of the history of the Tower of London. 
Anne Boleyn went to trial on May 15th 1536 where she calmly denied all accusations against her, but unfortunately four days later she was convicted by a court with a unanimous decision.
That same day, she was taken to the Tower Green in London. A hysterical Anne was blindfolded, kneeled down and beheaded with one swift motion on May 19th 1536. 
Where is Anne Boleyn buried?:
Anne Boleyn was buried in the Chapel of St Peter ad Vincula, in the tower. 11 days after her execution, King Henry the 8th married Jane Seymour.
Anne was written out of history for the remainder of King Henry the 8th's reign with her named chiselled out of the fabric of Hampton Court.
Many of Anne's supporters consider her the tragic "Anne of a Thousand days" a woman who was an innocent victim, failed by both the legal system and religious institutions. 
Anne Boleyn and the London Dungeon:
At the London Dungeon, discover London's perilous past where you will experience the wrath of King Henry the 8th - just like Anne Boleyn. Do you have what it takes?
Join our resident Lift Jester as you begin your descent into the Dungeon via our medieval lift. This cheerful rascal will prepare you for 1,000 years of hysterically horrible history. It all starts here, guv'na!
Hear the grinding cogs and chains as the winches strain on your way down. If you're lucky, you'll arrive safely at the river docks of the Thames but if you're not...well, we dread to think.
Book now