Not What the Doctor Ordered
Tuesday September 12th 2023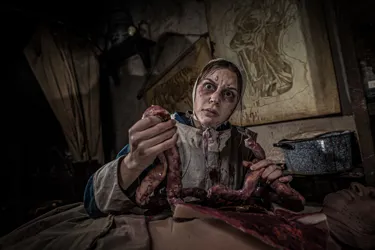 We're offering free entry to medical students to celebrate the start or return to university this September! And we're not alone, Edinburgh and York Dungeon are also offering the same. 
All suffering students studying medicine will be able to claim free entry to the dark depths of the Dungeons during Monday 18th to Friday 22nd September 2023, where they will come face to mask with the Plague Doctor, who will share their terrifying top tips to help them survive the year.
Whether it's fighting the dreaded freshers' flu or battling the spine-chilling workload, the (in)famous Plague Doctor has all the answers to ensure students are imperfectly prepped for another year of sickening studies.
Ourselves, Edinburgh and York Dungeon have a reputation for taking peasants deep into the dark depths of our local history, whether that be walking alongside notorious grave robbers Burke and Hare in Edinburgh, stepping inside Dick Turpin's darkened carriage in York, or warding off the Pendle Witches here in Blackpool.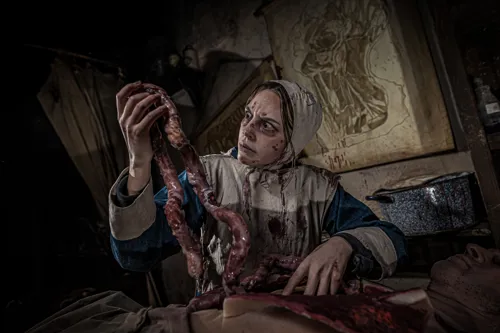 Mark Mattinson, General Manager at The York Dungeons, said: "Going to university can be a one of the scariest things in a young adult's life, and we're here to make it even worse for them, with our truly terrifying and devilish dark experiences within our attractions.
"There's nothing a degree can teach you that the Plague Doctor can't, so we thought we'd let medical students come and listen to our own in-house expert, they may even get treated for that freshers' flu that plagues the university halls."
To receive free entry to The Dungeons, medical students can visit their local attraction between Monday 18th to Friday 22nd September and show proof of their university course when purchasing tickets. T&Cs apply*.
For anyone that is not a suffering student, you can get tickets here.
*T&Cs FOR OFFER
Offer is only valid at The York, Edinburgh and Blackpool Dungeons
Valid proof of university course is required to redeem the offer
Available only between Monday 18th - Friday 22nd September 2023
One use per customer
Offer is limited to 50 individual tickets per attraction