Tickets & Passes
Escape Room Experience
You have 60 minutes - Can you break out and escape The Dungeon?
Think you've got the guts to outwit the executioner?
Using only your bravery, wit and instinct to survive (best of luck with that one!!)? Will you lose your head under pressure and find yourself locked in the dark depths of Lancaster Castle to meet your fate? Are you ready for the ultimate escape room adventure - with a killer Dungeon twist?
The escape room experience is great for
Birthday Parties or Get-togethers.
A unique way to have a scarily fun time with your family or friends
Team building events.
Get out of the office and test your team skills
Unlock great discounts! 
More friends equals more fun and playing with more people gives you a better chance of winning the game. Plus the more people you add, the more you save, you can even add a visit to the Blackpool Dungeon and save up to 40% for the ultimate experience!*
*Based on 6 people visiting
TICKETS FROM £13pp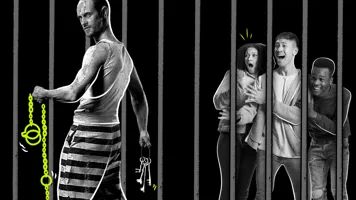 About the experience
The Blackpool Tower Dungeon Escape Room brings together everything you love about Escape Rooms with a killer Dungeon twist.
In a unique feature, you will be led by one of the guards from Lancaster Castle into your prison cell. They'll be checking on you from time to time, you'll see...
The Blackpool Tower Dungeon is renowned for the quality of the sets, effects and acting – the escape room will be no different.
Round up the brainiest bunch you can find and discover whether you can outwit the guards and ESCAPE?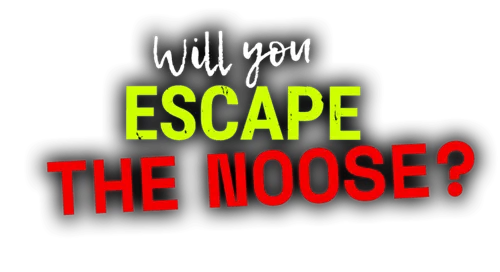 You and a maximum of 5 others have been sentenced to hang for Witchcraft and are due to be imprisoned awaiting your final drop. You've heard rumours of a secret passage out of the guards quarters, but could it be that easy…?
You and the rest of your incarcerated friends will be required to solve a series of riddles and puzzles in the hope of eventually escaping. You will need to do some searching within your cell and the guards quarters to find your means of escape.
The guards are due back in 60 minutes so what are you waiting for?
FAQs
Depends on how smart you peasants are! The games are designed to be challenging but work together; they certainly aren't impossible. We may give you clues if you look like you're struggling.
No, ya big wuss, it's not intended to be scary, there will be moments of complete darkness and you will be locked inside cages so those not fond of small enclosed spaces may want to opt-out.
We might be tricksters, but your safety is always our number one priority. If you are experiencing an emergency, medical or...erm...otherwise, we'll let you leave. Escape room games will be monitored at all times - if you need assistance, just screeaam!
You are required to arrive 15 minutes before your time slot as we will not be able to accommodate any late traitors. If you arrive later than your start time, your spot will be forfeited, and you will not receive a refund.
You will be collected from the Blackpool Tower Dungeon Hangman's Tavern for your sentence. 
Once you begin your game you will have one hour to escape, peasant. Do it in less? You'll be almost as amazing as us. Emphasis on the almost. STRONG emphasis.
No! The executioner has a tight schedule and many heads to chop so he'll need to know when to sharpen his axe.
The date and time you select when booking is for the Escape Room Experience only. 
You will then need to book your entry date and time for the Blackpool Tower Dungeon separately by visiting the admissions desk on Bank Hey Street.
Please note During peak periods there may be limited availability on multi-attraction tickets due to popularity and current capacity constraints, particularly over weekends. Please ensure you book your entry to other attraction(s) at your earliest convenience if you want to do it all on the same day!

There isn't an age restriction, but children must be part of the group. The Blackpool Tower Dungeon is advised for those 10 and over.