And so your journey begins...
Descend into the heart of the Dungeon in this medieval lift. Hear the grinding cogs and chains as the winches strain. Don't worry, it hardly ever falls!
WHAT YOU'LL LEARN...
How funny the Jester's jokes really are
The Dungeon rules
Whether the lift actually works...
Descent is the perfect opening to your Dungeon experience, funny, suspenseful and beautifully played. If the Dungeon was a movie, Descent would be the title sequence.
If you're lucky enough you'll get to 'hang' out with the Jester for a while listening to his jokes, critiquing his singing style and having a jolly ol' time. Perfect to lull you into a false sense of security before you enter the lifts.
Meet the Jester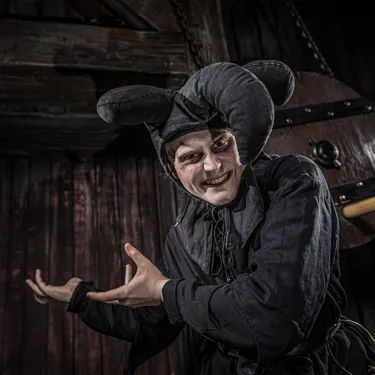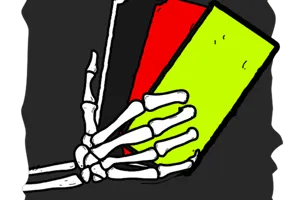 DUNGEON TICKETS
Enjoy entry to the Blackpool Tower Dungeon, all shows and rides included with ticket purchase
Guaranteed entry and reschedule for free when you book online 
SAVE UP TO 20% when you book in advance
BOOK NOW