Horrendous at History?
Wednesday August 16th 2023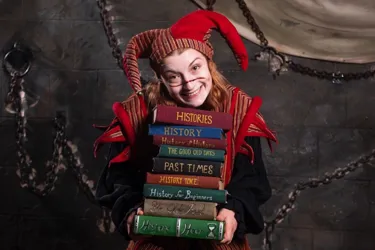 As anticipation, and anxiety, builds for those awaiting their A-Level results, many students may be easing their nerves by questioning if it really matters what grade they get. Well, actually it does. Those who 'flunk out' with a Grade D or below in their History exam can take their 'rubbish' results along to The Dungeons in return for free entry - and access to the truly interesting and dark, uncensored history that went over their heads the first time.
Instead of letting 'horrendous' history grades ruin your summer, ourselves, London and York Dungeon will reward students with a free ticket to visit on 17 or 18 August 2023, where you can learn some sordid and dark British history, and leave your exams result woes in the past.
Students can descend into the chilling darkness of The Dungeon and get clued up on Royal Tudor history in the new Rotten Royals show at the London Dungeon, as they expose the outrageous accusations that led to Anne Boleyn's execution. Venturing into the depths of the York Dungeon, students will be thrown back to 1455 and into the heart of the Wars of Roses, as guards hunt for Yorkist traitors trying to steal the crown.
When visiting ourselves, The Blackpool Tower Dungeon, students will find themselves facing the Executioner in the midst of the Torture Chamber at Lancaster Castle. There's plenty to be learnt at The Dungeons as you witness the Plague Doctor in action, get tested by the Torturer and joke with the jester, and the best part – there's no history exam to sit at the end of it all.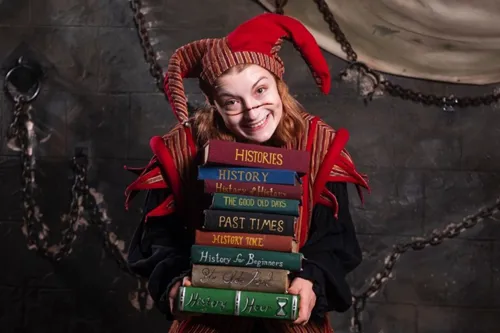 A Dungeon's spokesperson said, "There are scarier things in life than short-term exam result setbacks and we don't want to let that kill your summer vibe.  So, this year we're celebrating those who got a horrendous history result and turning those rotten exam papers into a golden ticket. Those disappointed with exam performance can instead get a gruesome (and more interesting) history lesson with a difference and swot up on the knowledge they missed the first time!"
A-Level students can enter The London Dungeon, The York Dungeon, and The Blackpool Dungeon for free with ID and proof of their History results showing an applicable grade to the ticket office on 17 and 18 August 2023. Grades must be a 'D' or below. And ID corresponding to the exam result must be provided.
To those who haven't received 'horrendous' History results in your exams this year, you can get tickets here.