We're celebrating Black Cat Appreciation Day PURRFECTLY
Thursday August 17th 2023
Black Cat, Cat Adoption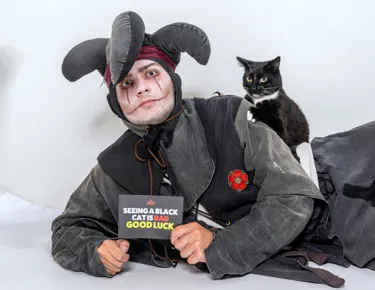 According to research by UK's leading feline welfare charity, Cats Protection, black cats typically wait 22% longer to find a new home than their feline friends. People often associate black cats with bad luck. This means they are usually the last choice when it comes cat adoptions, and they often therefore spend the most time in rescue centres.
As we explore the histories of various witches in the Lancashire area at The Blackpool Tower Dungeon and given that cats are commonly the companion of witches, we decided to truly celebrate National Back Cat Appreciation Day (17th Aug) by creating the perfect partnership with Café Meow.
Aaron Edgar, Head of Operations for The Blackpool Tower Dungeon said:
"It's the PURRFECT way to showcase how two brands can come together to share an important message, in a fun and creative way. After visiting the café for the photoshoot, I think I might be the next name on the list for a Black Cat"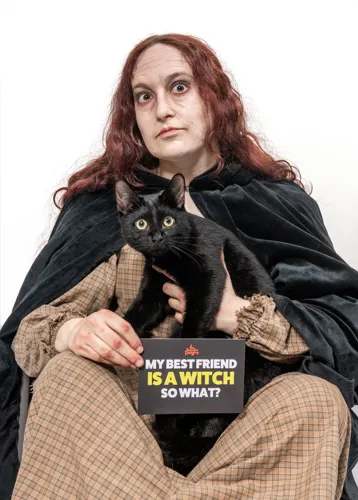 Cafe Meow, Blackpool's first and only Cat Cafe, is part of a growing global trend that began in Japan in the 1990s and it plays a vital role within the local community. Since opening its doors in October 2022, Cafe Meow has been able to boast over sixty success stories, including several black cats who, for some inexplicable reason, often attract less attention than others.
Malcolm, Larry and Buddy who starred in the photoshoot, were sadly given up to Cats in Care and Tenderpaws, facing an uncertain future. Malcolm lives a happy life as permanent resident at Cafe Meow, having been adopted by the owners last year and now enjoying something of a 'local celebrity' status! Buddy has successfully found his new forever home, but there are 100s more that are still in need of your love, including Larry (Pictured below) who has been in care for some time!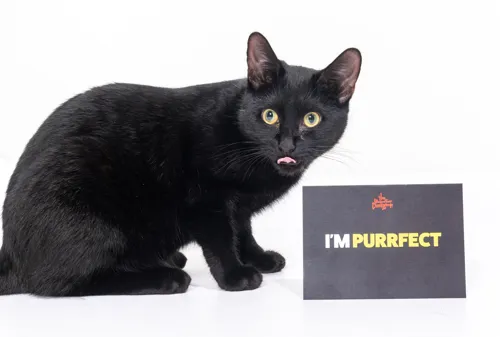 Rick Marsh, Owner of Café Meow Blackpool said: "Apart from the therapeutic, not to mention entertainment value of spending time with cats, Café Meow provides a safe haven for animals that, for a variety of reasons, find themselves without a loving home. Finding the perfect home for rescue cats via our Adoption Policy, run in partnership with local rescue charities Cats in Care and Tenderpaws, is one of Cafe Meow's primary concerns."
We were delighted to welcome The Blackpool Tower Dungeon to our Café to meet the cats. With black cats being the hardest type to re-home, the support of the Dungeon in highlighting this issue may give them a chance to shine!"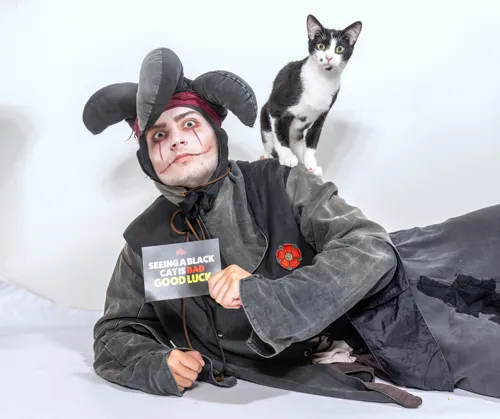 If you're looking to adopt a cat today, then visit Café Meow Blackpool where Larry current lives or visit Tenderpaws and Blackpool Cats in Care Adoption on Facebook.
Here are a few of the hundreds of black cats looking for their furr-ever home in Blackpool at the moment - will you reach out on National Black Cat Appreciation day?
NAME: LARRY
LOCATION: CAFE MEOW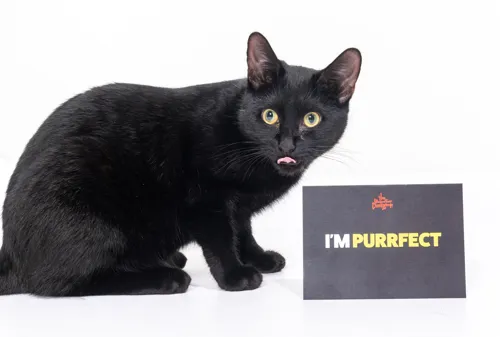 Larry (8 months) arrived at Cafe Meow as a shy little boy. But today, he's got his nose in absolutely everything. Primark bag? He'll probably rip it to shreds. Brought food in with you? That's now Larry's! Got the laser pointer have you? It's paws to the floor and it's go time. With the laser he's more of a spider cat that sidewinds vertically across furniture.
All in all, Larry is a totally lovable black cat, massively playful and loves a cuddle. If you would like to visit Larry and maybe adopt him, book in to see him at Cafe Meow.  
NAME: MESSI
LOCATION: TENDERPAWS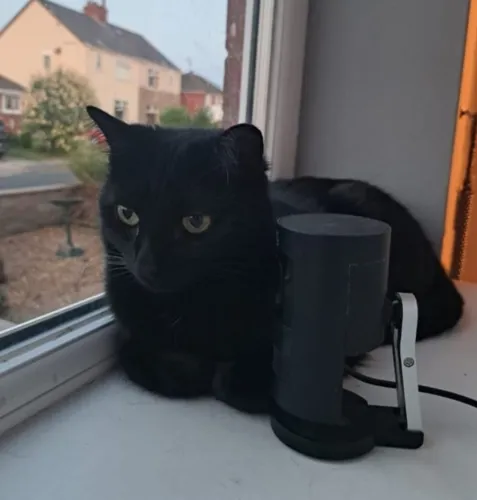 Meet Messi. Messi is a 5-year-old, cuddly house cat who is looking for a new home after her owner has fallen ill. Messi is an all-black cat, who would make the perfect addition to a home with adults and children over 10. Messi is the sweetest - she loves nothing more than getting a fuss. If you think you could be the new paw-parents of this friendly girl, give Tenderpaws Adoption a message.
NAME: AMBER
LOCATION: CATS IN CARE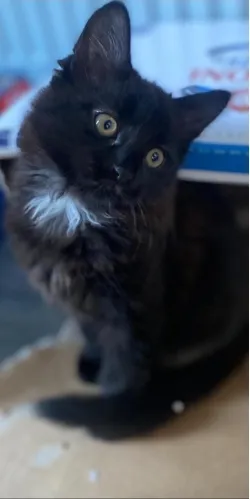 Amber is a beautiful, semi long-haired bundle of energy! She's only a few months old and is very used to other cats from being in the rescue. This little lady has such a lovely temperament. She's very playful and fun, and can't wait to find her forever home. If you're interested in finding out more about Amber, please contact Blackpool Cats in Care.
NAME: KITTY
LOCATION: TENDERPAWS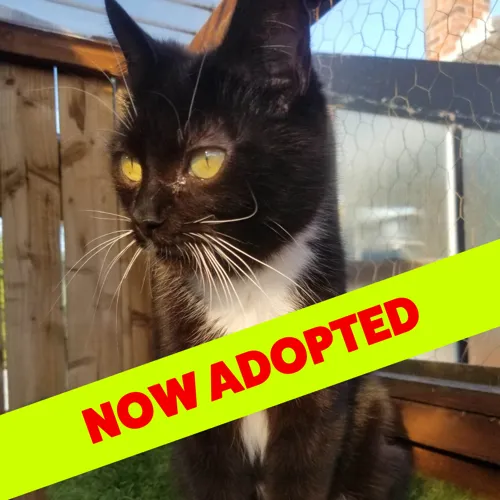 Kitty is a sweet little lady who was found roaming the streets. Her favourite activities include playing with her wand toys, sunbathing and watching birds on the TV. Once she gets to know you, Kitty will happily sit on your lap for hours. She loves a cuddle and a fuss! If Kitty sounds like the perfect cat for you, please contact Tenderpaws Adoption.
NAME: MINDY
LOCATION: TENDERPAWS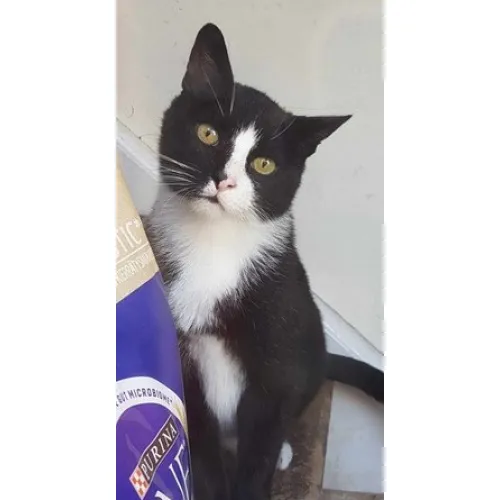 Meet Mindy. Mindy loves nothing more than to be fussed! This beautiful lady is fun, playful and inquisitive. Mindy is a very easy-going sociable girl, who would be happy as both a sole cat or potentially with another resident cat with slow introductions. Head over to Tenderpaws adoption Facebook page to learn more about her.