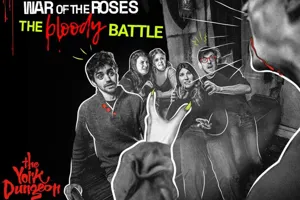 THE DEAD ARE WAITING FOR YOU...
It's 1481. An old soldier sits in Towton hall. Though the War of the Roses rages on, he is haunted by a terrible battle from 20 years ago. Burdened by the memories, he invites you to hear his tale.
It is a tale of two factions locked in a terrible cycle of violence of death. On that fateful day, thousands were slaughtered, staining these green and pleasant lands a deep and bloody red. Their corpses lie under the hall, their names lost to history. 
But the dead don't forget, and they have a message for you...