Mrs. Lovett's Hearty Meat Pie Recipe

'ello poppets!
Mrs Lovett here, yes it's me; sole pro-PIE-eater of Mrs Lovett's Pie Shop, Fleet Street London!
In celebration of British Pie Week, The Dungeon Keeper has invited me to be a guest star on this lovely blog to share with you one of my recipes. This hearty recipe has proven to be a real hit with the (unsuspecting) customers at my Pie Shop! It is easy to make and you can prepare the pastry and filling in advance - really useful if you have LARGE quantities of meat to use up. My supplier delivers regularly... ;-)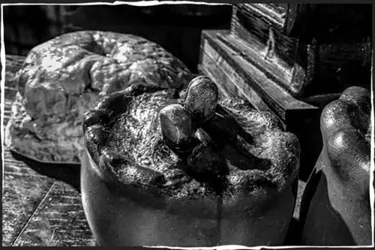 Mrs Lovett's Hearty Meat Pie Recipe
(body parts optional)
Filling
500g of juicy, fresh meat with the trimmings
A chunk of lard
1 onion
1/2 teaspoon of flour
Salt and Pepper
Pre-prepared liquid stock
Pastry
2oz flour
More lard
1 tablespoon of milk
1 egg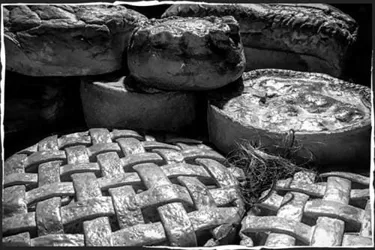 Method
Cut your meat into 1 inch cubes (my supplier kindly does this for me ;). I use a particularly SUCCULENT meat for an extra juicy pie. Heat lard in a frying pan until it softens, then add the meat. Brown it on all sides and keep to one side.
Chop an onion, fry for 5 minutes. Then put the meat back and add the 1/2 teaspoon of flour. Add the salt, pepper and pre-prepared stock and simmer for a couple of minutes. Take off the heat and put the dish in the oven for about 2 hours. Prepare the pastry by sifting flour with the salt and adding butter and lard. I like this bit; get your hands dirty and knead all the ingredients together. Put the pastry aside in a cool, dark place.
Roll out half of the pastry into a circle and transfer into a standard sized pie tin. Spoon in the filling and roll out the remaining pastry and put it on top of the pie to form the lid. Stab the pie lightly in a couple of places so that the steam can escape. Now brush the pie with a beaten egg and milk and put it in the oven (temperature 200°C) for 45 minutes.
You will end up with a very tasty, juicy and special pie that will certainly fill a hole or; for some, might create one...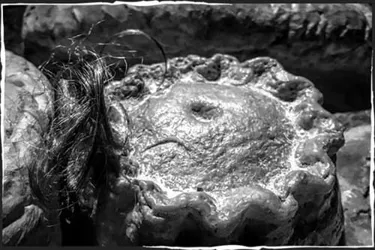 Don't forget to come on down to Mrs Lovett's Pie Shop, Fleet Street London. I can't wait to MEAT you!
 - Marjorie Lovett (You can call me marge, but don't spread it!)