Holly and Phil Pass
Wednesday September 21st 2022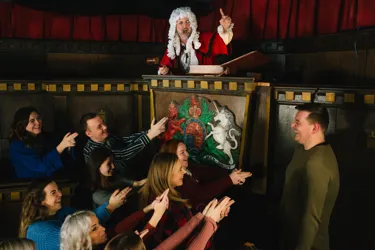 Too good for queuing? Want to whizz past queues of 'normal people'? Now is your chance to get into the London Dungeon hassle free with a limited-edition fast track pass.
Visitors who ask for a 'Holly & Phil' when purchasing their tickets from the attraction until Friday 23rd September will gain queue jumping rights for the same price as a standard ticket. Guests will have immediate access to the next tour of the London Dungeon, jostling past those peasants who have been patiently waiting their turn.
Our London Dungeon spokesperson said: "The Holly and Phil pass is here for a limited time only. If you're too good to queue with the rest of the rabble and demand swift and immediate passage into London's horrible history, then this is right up your alley. Don't be making small talk with the measly patiently waiting plebs when you could be on a one-way path to the front of the queue! 
The limited-edition 'Holly & Phil' is available to guests until closing on Friday 23rd September.