Censoring Rude London Street Names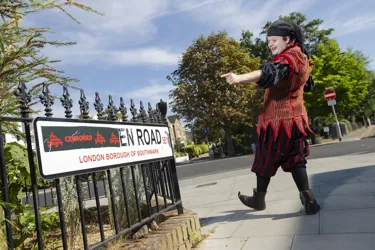 The London Dungeon's Jester took to the streets of London this week, covering up the naughtiest street names in the city, after our latest out of home advertising campaign was censored.
We're known for our no holds barred portrayal of London's darkest history but even so elements of our latest advertising campaign were censored after being considered too rude and too gory to show on London's streets and underground system.
But we think that London is just as rude as us! London is full of road signs, street names and areas just as naughty - from Laycock Street, Clitterhouse Road and Balls Pond Road to Bellenden Road. Well we couldn't just let that lie. 
Cue the Jester being sent to 'clean up' all the place names we think would offend the innocent people of London. After all, if you can't beat them, join them!