We won't let you down!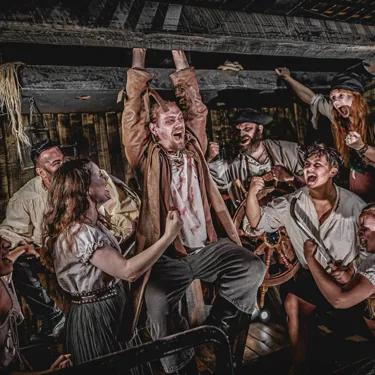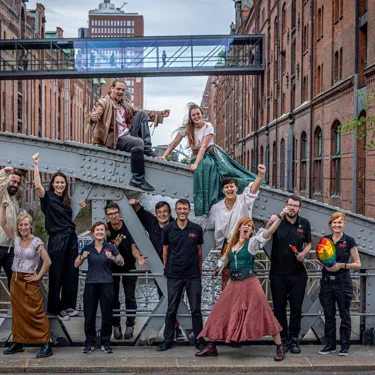 A job at the Hamburg Dungeon is not like a job anywhere else. We work for and with fun, with smiles, shrieks and goosebumps. With memories, with magic - but there are no tricks behind our magic. That's what people like YOU are for!
Passionate, dedicated people who are committed to making our Station Theatre the best it can be. It's pretty dark, a bit spooky and never boring here at the Hamburg Dungeon.
If you too feel like becoming a part of our great team, apply!
Our employees Benefits for you
Everyone matters at Merlin
Together, we work to create a workplace where everyone feels valued, regardless of age, background, gender, disability or sexual orientation. Flexible working hours
You can work with us full-time, part-time and as a temp. Uniforms
You will be provided with uniforms free of charge Personal development
You can take part in advanced training measures and courses and work across departments. You also have the opportunity to actively contribute ideas and suggestions at any time. Extras
You have the option of taking out a company pension as part of deferred compensation. Merlin supports this and subsidizes it with an additional 15%. We also offer subsidies for safety shoes and… Free admission
With the "Merlin Magic Pass" you get free admission to the Hamburg Dungeon and to numerous Merlin attractions worldwide for you, your family and friends. Discounts
You'll receive discounts on LEGO products (for personal use only), as well as food, drink and souvenir items at Merlin attractions. Free Gym Membership
The company fitness program offers different workout areas, a variety of classes, a personalized workout plan, and many other extras at the FitX gym of your choice. Anniversary
We are pleased to have employees who have been with us for many years and therefore celebrate the various anniversaries accordingly. Events
Throughout the year there are various staff events to which you are cordially invited.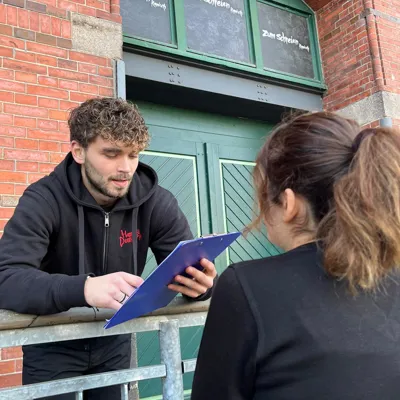 Metin, technical team member
Hey! My name is Metin I started as a host in August 2022. There my job was the interior & exterior coordination as well as operating the rides.
Relatively quickly I slipped into marketing and planned, shot and uploaded content!
After some time and wanting more, I ended up in the tech department and am now partially responsible for the smooth running of each show as well as turning the station theater on & off!
My favorite Merlin moments:
The varied work offers an incredible amount of opportunities and new experiences.
No two days are the same
The team always puts you in a good mood! Everyone is open and listens to you when something is on your mind.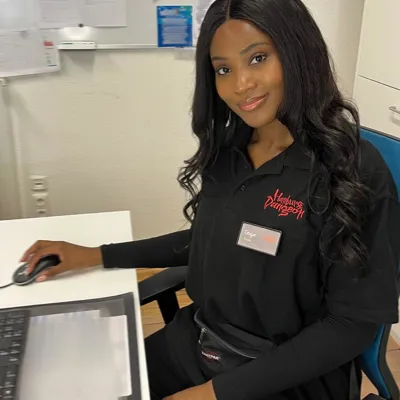 Tanja, Duty
My name is Tanja and I am a dual student at the Hamburg Dungeon.
My favorite Merlin moments:
I like our team events. These are always fun and allow me to socialize as well as have nice conversations.
I really appreciate that I feel very welcome at work.
I am motivated by the varied work. No day is like the other.
My duties as a Duty are very varied. I perform various office tasks, deal with visitor inquiries, inform the team about the planning of the day and support our hosts at the entrance, Photopoint or our souvenir store.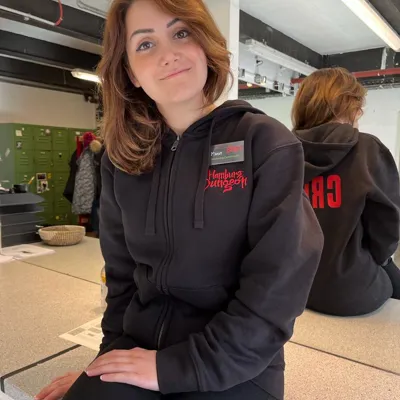 Mina, actor
Hi, I'm Mina and I've been an actress at the Hamburg Dungeon since 2022.
My favorite Merlin moments:
We pull people out of their everyday lives and take them into Hamburg's dark past
What motivates me is that there is always something new to experience. Despite the same tasks, no two days are the same
For Halloween, we put our foot down especially hard. I love that we can always bring new ideas to the house
In the beginning, I worked as a commercial at both SEA LIFE Hannover and the Hamburg Dungeon. This was followed by my transition into the acting team. Through my studies I also found my way into marketing. Thus, I am currently employed at the Hamburg Dungeon both as an actress and as a marketing coordinator.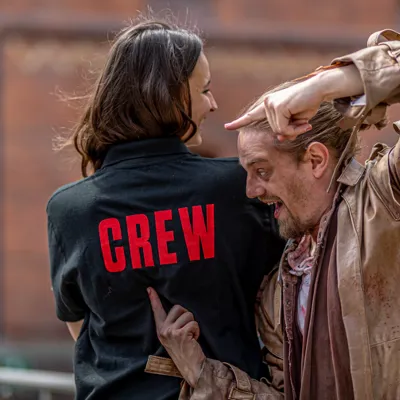 Still looking for your dream job?
Magic you can touch
A job with Merlin Entertainments is a job like no other! With us, you'll be part of creating unique, unforgettable experiences for millions of people around the world.
Merlin Entertainments is the largest European entertainment group and the second largest in the world. More than 27,000 employees work in 140 attractions in 24 countries to thrill around 67 million people every year. Our goal is to create unique and unforgettable moments every day.
Life is fun with us!
Counting penguins. Protecting the oceans. Conjuring up the perfect eyebrows for a celebrity. Making a child's day. At Merlin, not everyone works directly in the attractions, but everyone has fun at work and in their exciting jobs. With our new global projects, new colleagues and new visitors, we never get bored!