Welcome to The Red Lion, the last stop saloon before you depart this exciting walk through attraction...
The Blackpool Tower Dungeon invites you to 'hang out' with our Dungeon characters and enjoy your favourite tipple in The Blackpool Tower Dungeons', Red Lion!
Pull up a barstool and play the part of a punter at the pub. With a front-row seat at the heart of this unique, storytelling experience you will be transported back to a vibrant, decadent and dodgy pub of 1896, where the gossip and scandal surrounding the local scoundrels, villains and working girls unravels around you.
WHAT YOU'LL LEARN...
Historical home truths from Taverns of the past
What your favourite medicinal mead would have been
What the beer of the month is
SHOW INFO
Be transported back to a dodgy pub in 1896
Age Restrictions - Challenge 25
If you are lucky enough to look under 25, you will be asked to prove that you are aged 18 or over when you buy, or exchange your token for alcohol. If you are under 18, you are committing an offence if you attempt to acquire alcohol.
Foods allergies: Before you order your drink or bar snacks please speak to our staff if you want to know about our ingredients.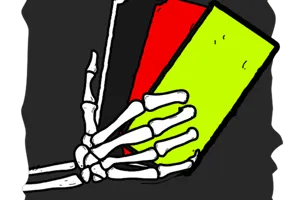 DUNGEON TICKETS
Enjoy entry to the Blackpool Tower Dungeon, all shows and rides included with ticket purchase
Guaranteed entry and reschedule for free when you book online 
SAVE UP TO 20% when you book in advance
BOOK NOW