Witchcraft is rife...
Enter the eerie woods of Pendle, where reports of witchcraft are rife - anyone can be accused, even you...
Hear the story of Alizon Device in her own words. As one of Pendle's witches, she was hung for her crime. You can also be hung for your crimes and become famous...
WHAT YOU'LL LEARN...
Watch out for the Pendle Witches, they'll be hanging around!
Come face to face with Alizon Device and hear her story
SHOW INFO
Explore the eerie forest of Pendle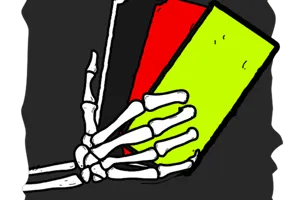 DUNGEON TICKETS
Enjoy entry to the Blackpool Tower Dungeon, all shows and rides included with ticket purchase
Guaranteed entry and reschedule for free when you book online 
SAVE UP TO 20% when you book in advance
BOOK NOW