Pull up a chair, you've earned a tipple
With your heart still pumping from your time in the Dungeon, collapse into a well-cushioned chair in our vibrant, decadent and dodgy Victorian pub of 1896.
Enjoy one of your favourite beers, a delectable gin and tonic or perhaps a themed cocktail. 
Please note, The Tavern is located at the end of the Dungeon tour and is only available for those who have dared face the dark underbelly of London's history.
Book Now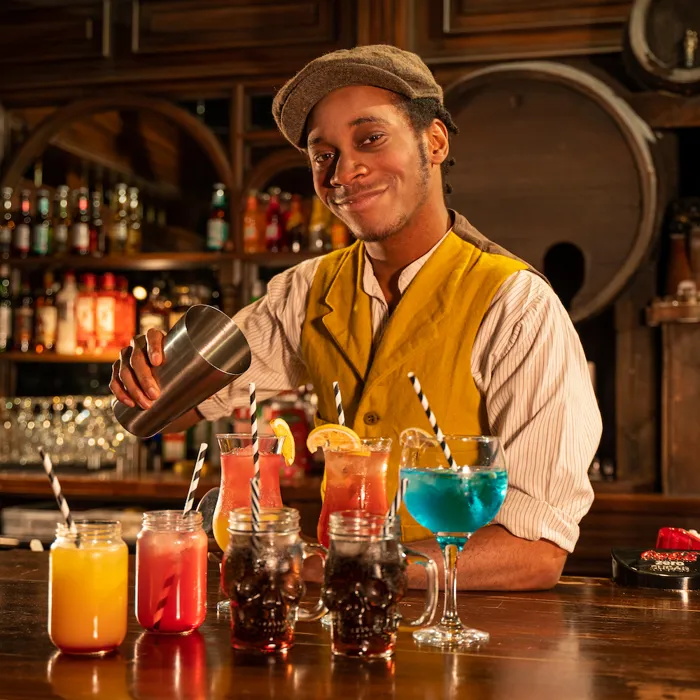 The Barkeep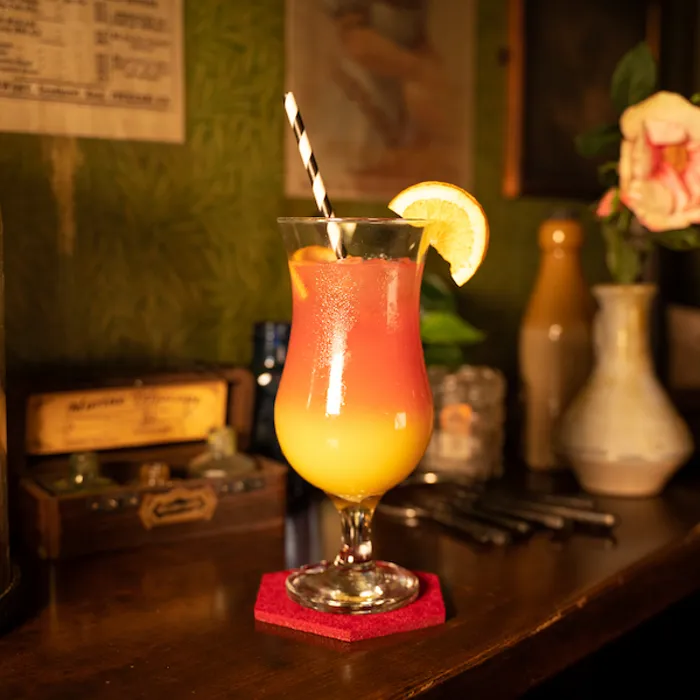 Hex on the Beach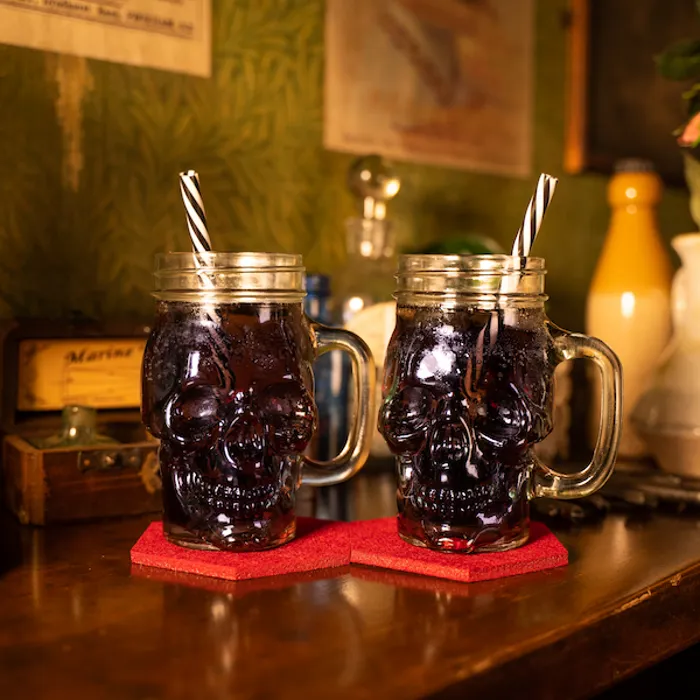 Salem on the Rocks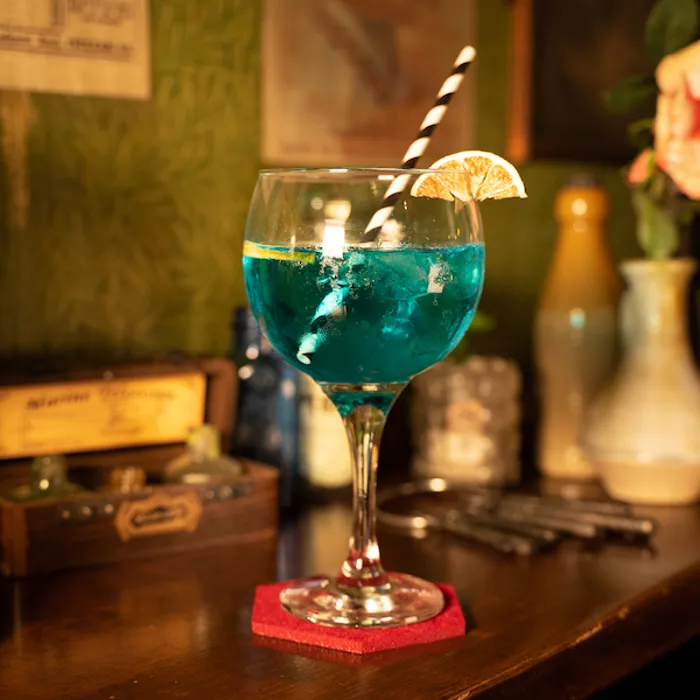 Plague Tonic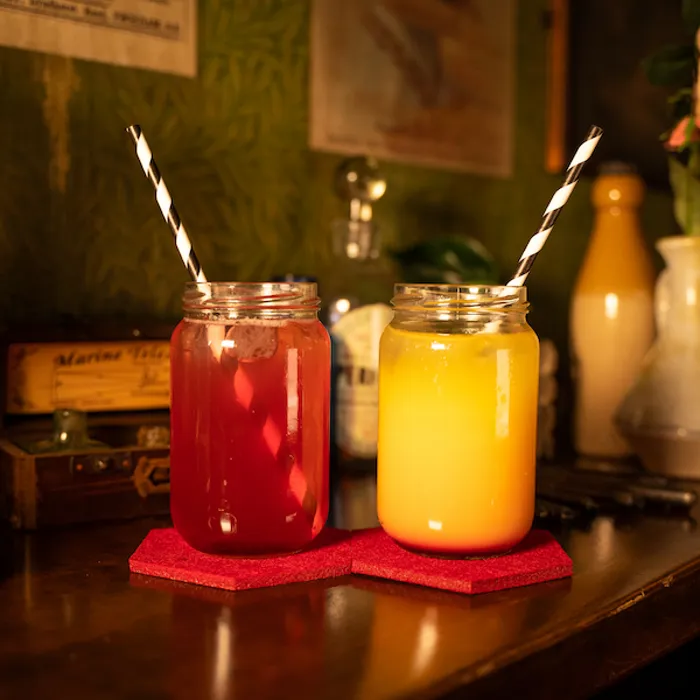 Blood Orange Punch & Mary Jane Kelly
Cocktails? Cocktails!
Sit back and try to forget the terrible deeds you've witnessed in The Dungeon with one of our themed cocktails. Why not sample the spell-binding Hex on the Beach or take a risk on dangerously delicious Ripper's Revenge? 
For those of you with responsibilities (boring) or underage (illegal) then there are some tasty mocktails ready to trial. We have two virgin options with the Blood Orange Punch & Mary Jane Kelly.
Like the look of these and want a saving? Pre-book a cocktail with the Screams & Spirits Ticket. 
What you need to know
If you are lucky enough to look under 25, you will be asked to prove that you are aged 18 or over when you buy alcohol. If you are under 18, you are committing an offence if you attempt to acquire alcohol.
Foods allergies: Before you order your drink or bar snacks please speak to our staff if you want to know about our ingredients.