24th July - 31st August 2021
Please note: The Dentist is no longer taking appointments
It's time to open wide, as you take a visit to a Victorian backstreet Dentist.
In our nerve-tingling new seasonal show, you'll want to hide your pearly whites as you get up close and personal with our most sinister character to date. He'll be checking to see if you've been brushing twice a day, as he seeks out his next…patient.
This one is really going to set your teeth on edge…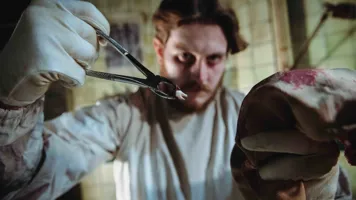 Open wide...
Did you know, in the 17th Century, the widely held belief was that worms living in the teeth caused toothache, they burrowed through the enamel and scraped the nerves causing pain
But an anatomist called John Hunter turned dentistry into a modern science. His first book 'The Natural History of Human Teeth' popularised the transplanting of teeth... from the dead. 
And his apprentice can't wait to meet you.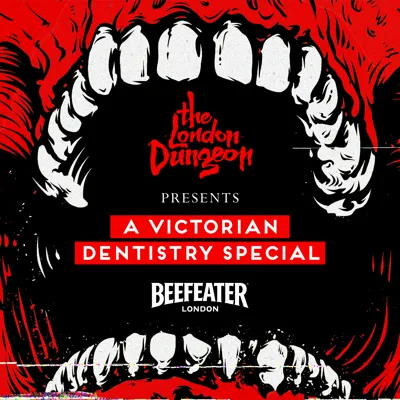 Wrap your lips around our new cocktail
Working in partnership with Beefeater Gin, we've created this mouthwatering cocktail - our Dentistry Special
Made with Beefeater London Dry gin, Blue Curaco and topped with tonic water, it's the perfect way to recover after your tour. 
Stop by the Tavern after the tour to grab yours for a limited time only!