28th July - 4th September 2022
Please note: The Body Snatchers have been arrested and sentenced to death for their crimes - good riddance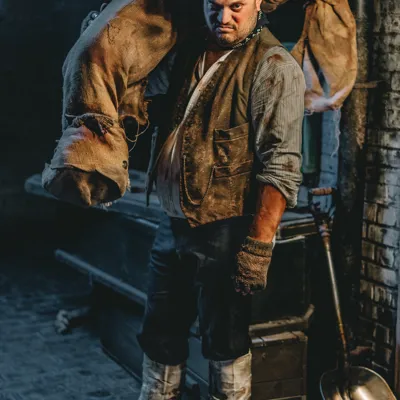 The London Burkers
It's 1831 and you've stumbled into the run-down base of operations for The London Burkers, a treacherous trio of bodysnatchers notorious for stealing recently-deceased bodies to sell them to various hospitals around London, including St Bartholomew's, St Thomas' and King's College.
You'll come face-to-face with John Bishop, one of the gang, who is on the hunt for corpses and has no qualms in "creating fresh supply". With the authorities moving in, he's willing to do anything to make a quick buck. Will you escape or end up sold to the highest medical bidder?
This summer show will be available 23rd July - 4th September and is included in your standard ticket entry. Pre-book online to guarantee entry.