Top tips for studying history
Friday September 15th 2023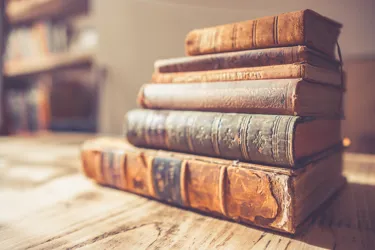 Read our top tips on how to get into studying History, with helpful tips on the best way to get ready for a career in history and getting ready for exams.
Top tips for studying history
Studying history often has a bad rep, but it's more than just a stroll through dusty old textbooks, we promise. History education reveals the secrets that have shaped our world, going beyond facts and dates; history allows you to hone in on your inner detective skills!
There's also loads of cool interactive ways to study history including immersive experiences like the London Dungeon - here you'll back taken through 1000 years of the capitals darkest history with 12 chilling actor-led shows and 2 gruesome rides.
So, whether you're in secondary school, preparing for your A-Levels or busy applying for University, let's unravel some epic study tips and explore fun ways to pursue the study of history, Dungeon style!
1. Why study history?
History is more than just recounting events of the past, it provides a lens allowing us to view the present and anticipate the future!
Develop an Understanding of the World
Studying history helps us develop a knowledge base that makes us more well-rounded. It provides context for understanding current events, cultures, and societies by tracing their roots back through time and making links to current world events. Armed with this knowledge it allows us to make more well-informed decisions and become wiser navigators!
Become inspired
The study of history and the stories it unlocks carry great weight in human societies, it's how we learn and change but also offers inspiration from great individuals of the past who have helped to shape society. Often igniting our own quest for greatness.
Develop transferrable skills 
History is an academic discipline that hones critical thinking, research, and analytical skills. These skills aren't confined to history alone but are also transferable to many areas of life and work. Whether it's writing a compelling essay or analysing data, the study of history equips us with valuable knowledge that can be applied to many areas of life
2. Top tips for studying history
Throughout time, people have always sought ways to enhance their learning, from ancient memory techniques to modern study strategies. Every individual has their own unique way of studying and understandably short cuts to learning make things easier! Event the ancient Greeks used little tricks to aid their learning including the invention of the memory palace. 
Here are some of the best ways to study history and help you excel in your history studies:
Experience history 
Immerse yourself in real life whilst studying history and dive in head first by experiencing history, first hand! There's several historical monuments you can visit where you can jump into the text you're studying including the London Dungeon, Big Ben, the Tower of London and Westminster Abbey - to name a few! There's also loads of cool historical walking tours including the Jack the Ripper tour - taking you back in time to one of the most gruesome murderers in English history. 
Take notes in chronological order
Writing your notes in chronological order is one of the best ways to study history as it helps to create a storyline in your head, making memory recall easier. 
Take more quizzes
Practice and repetition is key to achieving top grades! Whilst studying you will soon realise that quizzes are your ally, helping you to engrave the necessary dates and details needed to pass your exams. You can make your own quizzes online on websites like Quiz maker and by testing your knowledge. History extra is also a useful option.
You can also ask your friends who may be studying something similar to help come up with quizzes for you. 
Visual studying
What is the best way to study history? Well, visual studying is definitely up there.
Using visual aids like mind maps, charts, graphs and images of past events helps create a visual representation of historical events, allowing complex topics to become more digestible and easier to understand.
Broaden your learning
History is connected to various different fields like politics, economics, literature and religion. Broadening your learning will not only help with transferrable skills from a history degree for example, but also helps give you a deeper understanding of the topic you are studying. Taking an interdisciplinary approach will not only make things more interesting but it also helps with memory recall, allowing you to understand a whole topic, not just simply memorising facts. 
Hone your writing skills
Another tip for studying history at University, A-Level or GCSE level is to make sure you're honing your writing skills! Effective writing is crucial in history. Practice writing regularly and seek feedback from teachers and peers to refine your writing skills. Clear and persuasive writing skill is an invaluable asset for historians as well as students aspiring to study history.
Develop critical thinking skills
The study of history will also allow you to develop your critical thinking skills. History encourages you to evaluate sources, identify biases and make connections between different events and ideas. It is also about reasoning with the choices made in the past in a completely different political, social and economic scenario.
3. Where can I study?
The education landscape has evolved drastically over the last few years, with the impact of COVID-19, reshaping a lot of the educational options available. 
University History Courses
Universities offer comprehensive history programs. While traditional, they provide in-depth knowledge and often require a history or humanities A-level for admission. Pros include in-depth learning which is often in person which can be advantageous as students have easier access to their professors and can also lean on their peers. Some cons include costs, both of the course itself but also commuting, or accommodation fees. 
Online History Courses
Online courses are cost-effective and convenient, allowing you to study from home. They offer flexibility and cover a wide range of historical topics. They can also often be cheaper and make it easier to fit university studies around other life commitments including family and work. One thing students may struggle with is the additional level of self-discipline is requires and not having direct face-to-face interaction with professors.
Websites like Coursera offer a varied range of courses in History.
Educational Gap Year
For those who are still considering their options, an educational gap year focused on experiential history learning may prove more beneficial. Travelling to historical sites, engaging with local historians or tour guides and immersing yourself into the topic you are studying.
4. Planning to study history? We've put together a list of useful FAQs to make things easier!
How to Choose the Right University for Studying History ?
It would be wise to look at QS Ranking while choosing universities. Having a prior understanding of the course and module structure will also allow students to know whether their interests align with the module structure. It's also important to keep your budget in mind as tuition fees, scholarships and bursaries vary from university to university.
When and How to start studying history?
Taking history at GCSE or A-level is a great way to embark on your historical journey. Many universities prefer applicants with a history/humanities A-level and you may find prior experience in the subject equips you with useful skills needed to study your History degree. Only a few institutions accept general studies/critical thinking for entry.
Where can I study military history?
There are numerous institutions that offer courses in military history. Consider institutions like the University of Kent, University of Buckingham, and King's College London.
How to study for history exams and tests?
Preparing for history exams can be daunting, but effective techniques like mind maps, note cards, and practice tests can help. Organizing your notes chronologically is also advisable.
What kind of writing and analytical skills do I need to succeed in a history degree?
History demands strong writing and analytical skills. Developing these skills will significantly help you to excel in your degree and will also make coursework and exams more manageable.
What kind of support resources are available to help history students?
There are many online resources available, however often, your chosen university is the best source. This is because they may be able to give you resources specific to your curriculum. Most programs offer reading guides, library access, and direct support from your professors.
How can I best prepare myself for a degree in history?
To excel in history, read extensively and deeply. A solid foundation in reading is key for your historical journey.
What careers can a degree in history lead to?
A history degree unlocks diverse career paths due to the large array of transferable skills you will acquire. Common career options include academic research, teaching, museum curation, and human resources.