Theresa May's Leaving Party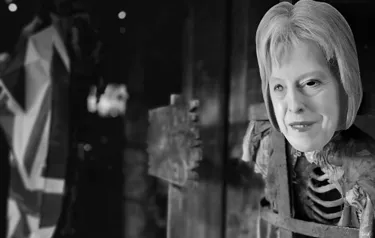 As the British public gets ready to watch Theresa May step out of Number 10 for the last time, The London Dungeon is getting ready to host the mother of all leaving parties just across the river.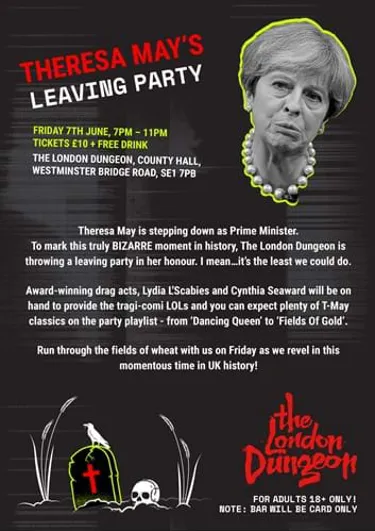 To mark the occasion, the London Dungeon will be holding a leaving party on Friday 7th June - Theresa May's last official day as Prime Minister.
The party will provide exclusive entertainment from award-winning drag queen, Lydia L'Scabies and drag brunch host, Cynthia Seaward who will both be performing their best Theresa May acts for the occasion. A playlist inspired by Mrs May's personal musical favourites, including Dancing Queen, will be heard throughout the night, while the bar will be serving a bespoke Fields of Wheat cocktail- in honour of the PM's famous chat show revelation.
The attraction will open its doors from 7pm for the event, with a limited number of tickets on sale for just £10. The invitation will of course be extended to parliamentary peers, and those who are members of Theresa May's party will be granted free entry to the event to drown their sorrows in Dungeon cells.
Tickets available here.