The Witch's Mark Service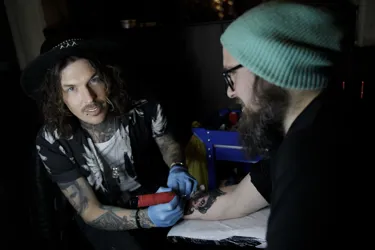 On Saturday April 2nd, The London Dungeon launched the Witch's Mark Service for one day only. We teamed up with renowned tattoo artist Sketch to brand traitors, peasants and unbelievers alike with permanent, real tattoos.
3 "lucky" winners of a competition were welcomed into The Dungeon's Tavern and tattooed by Sketch in front of guests and streamed live on Tiktok. Each winner selected a tattoo designed by Sketch who took inspiration from witches and The London Dungeon itself. These tattoos now mark their body FOREVER. To reward them for their dedication, these brave souls are guaranteed free entry to The London Dungeon for the rest of their natural life. It takes all sorts to fill a dungeon, eh?