Political Party Poo Paper
Wednesday December 11th 2019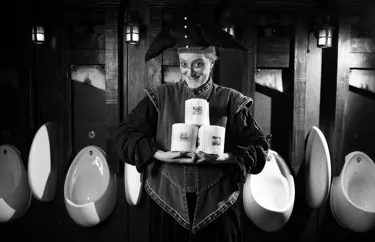 Are you as sick of this s*** as we are?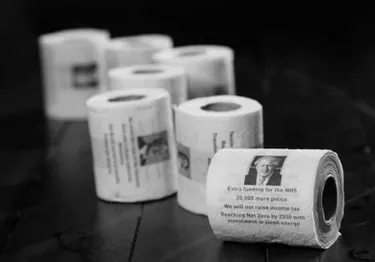 The London Dungeon changes its loo roll to 'party poo paper' ahead of General Election.
With the nation being bogged down by the multitude of political manifestos and messages, The London Dungeon is inviting all guests into their toilets where they can show their true feelings ahead of the General Election, with their 'Party Manifesto Poo Paper.'
For a limited time only, the London Dungeon's toilets will be stocked up with toilet paper with lines from the Conservative, Labour and Liberal Democrats' manifestos and an image of the leaders themselves. These can provide some interesting toilet reading or if guests have had enough of the political jargon and promises, they can feel free to wipe their behinds with them.
To ensure that the Christmas spirit hasn't been lost amid the General Election The London Dungeon has also announced that there will be a new character joining the ranks over the festive period. Cuthbert the spookiest salesman of the century will be setting up his alternative Christmas stall in the tavern area of the attraction from December 13th where guests can purchase a holly-jolly assortment of odd dolls, apothecary jars, edible insects, and "unique" decorations.
The Political Party Poo Paper will be available in attraction from the 11th – 15th of December while stocks last.
Grab your tickets for the London Dungeon HERE.