Celebrating London's Royal History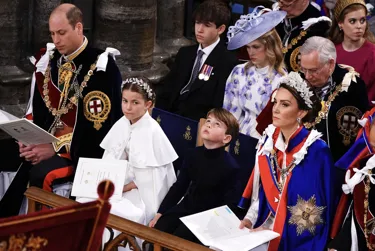 In celebration of King Charles III Coronation last weekend, we are taking a look back at London's Royal history. The current British royal family comprises of King Charles III and his close relatives who help to support the monarch with public engagements and charity work, but the Royal family spans back many centuries before this.
A brief timeline into 500 years of History 
The Royal family have been around for many centuries with many famous names still being remembered today including King Henry the 8th and Queen Victoria. This timeline showcases a very brief look into London's royal history beginning with the Tudor period.
In England and Wales, the Tudor period spanned between 1485 to 1603. The Tudors are most famous for Henry VIII's creation of the Church of England which transformed England from a Catholic country to a Protestant one. 
1509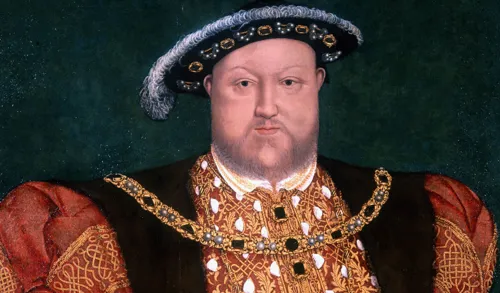 King Henry VIII was crowned King until his death in 1547. He is well known for his six marriages and his disagreement with Pope Clement VII - who would not approve of the annulment of this first marriage to Catherine of Aragon. This prompted King Henry VIII to begin reforming the English church. He then appointed himself Supreme head of the Church of England. 
1558 
In 1558 Queen Elizabeth I came into power and reigned until her death in 1603. She was the last Queen of the House of Tudor - a royal house used throughout the British throne from 1485 to 1603. As she grew older, Elizabeth was celebrated for her virginity and was at times, referred to as the "Virgin Queen". Through her, the Elizabethan era was born which was famous for English drama that inspired many plays written by William Shakespeare and other playwrights. 
1642 - the abolition of the monarchy
During the reign of King Charles I - in 1642 the English Civil War broke out which led to Charles's execution in 1649 - as a result, the monarchy was abolished. The Civil War broke out due to disagreements between the monarchy and Parliament over the definitions of authority and power. King Charles I failed to come to a compromise with parliament and was executed a result. Parliament ruled for 11 years until Charles II became the King in 1660. 
1738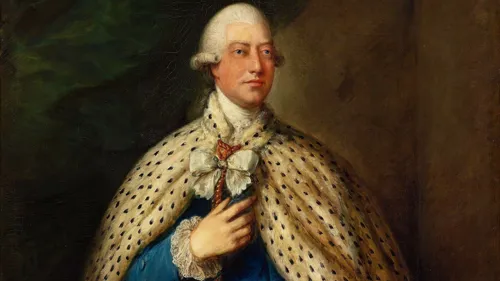 King George III was born and succeeded his father in 1760. He is famously known for "going mad" and losing the American colonies. A very big moment in London royal history. As a result of the American war and the political aftermath, the royal family experienced a lot of anxiety and pressure. King George began to fall seriously ill between 1788-89, before becoming permanently deranged in 1810 where he was then deemed unfit to rule. It has been suspected that his illness was caused by a disorder called porphyria. His eldest son helped him with his reign during this time until the King's eventual death in 1820.
1841 - King Edward VII was born, pioneering the period famously known as the "Edwardian era". During this time there were significant changes to technology, and society including the rise of socialism. Whilst his mother, Queen Victoria was in reign, Edward pioneered the beginnings of royal public appearances which are widely seen today among the Royal family. For example, he was involved in the opening of the Thames Embankment and Tower Bridge. 
King George had 2 son's, one who later went on to become King George VI and his other son, Prince Albert Victor - his oldest song who unfortunately died before his father. 
1892 - King Edward VII's first son, Prince Albert Victor, Duke of Clarence and Avondale did not become King because he died before his father and grandmother. He is a very popular royal among historians and his intelligence, mental health and sexuality have come under much speculation. Some authors even argued that he was the serial killer, known as Jack the Ripper, however several historical documents show whilst these murders were taking place, he was not in London. Many therefore dismiss this claim.
Prince Albert Victor's cause of death started with him developing influenza during the pandemic of 1889- 1892. He later developed pneumonia and died in 1892 - a week before his 28th birthday. 
1936 - King George VI the last emperor of India was was reign from 1936 until his death in 1952, where he was succeeded by Queen Elizabeth II. King George VI had a lot of freedom when choosing his wife which was very unusual at the time. He married Lady Elizabeth Bowes-Lyon, also known as Queen Elizabeth The Queen Mother - who was not someone of royal birth - at the time this was considered a modernising gesture. 
1952 - 2022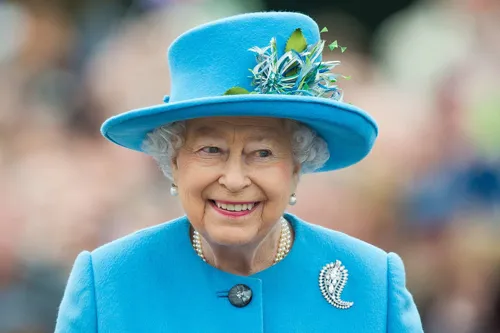 King George VI was subsequently succeeded by his eldest daughter Queen Elizabeth II in 1952 who went on to be the longest reigning monarch in British history until her death in 2022.
In 1947, then Princess Elizabeth married Philip of Greece, the wedding was simple as Britain was still recovering from the war. Together they had four children, Charles, Anne, Andrew and Edward.
During her reign she played an active role in modernising the monarchy, transforming the Commonwealth and she became the first British monarch to travel to China. This was highly significant as it played a big part in improving relations between the two nations.
Throughout her leadership, she was widely considered to have shown love, grace, understanding and respect. 
2023 - The Coronation of King Charles III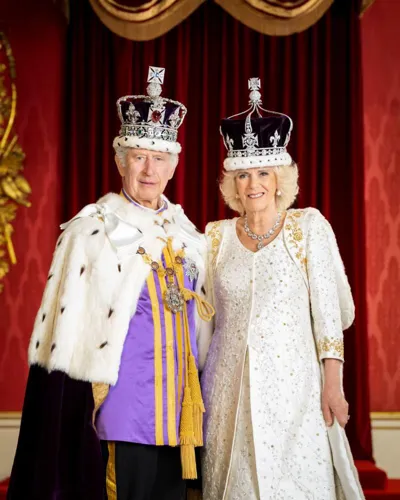 King Charles III is the current King of the United Kingdom and the fourteen other commonwealth realms. He is the oldest person to ever accede to the British throne, with his coronation taking place on the 6th of May 2023 at Westminster Abbey. During his time as the Prince of Wales, before becoming King, he founded nearly 20 charities, which together raise around £140 million each year. This includes the Prince's trust - a youth charity that helps young people between the ages of 11 and 30 get education, training and jobs. 
The King's coronation last weekend was the most exciting moment in recent London royal history. Representatives of the Church of England and the British Royal family have now pledged their allegiance to him. During this time, many celebrations took place but so did many protests in the United Kingdom and other Commonwealth countries.
Some of the celebrations in the United Kingdom included street parties and the coronation was watched by a television audience of 20.4 million in the United Kingdom. There were also several celebrity appearances including Lionel Richie and Katy Perry.
The London Dungeon loves Royal History 
At the London Dungeon you will be welcomed to your Royal experience at the start of your tour.
"On the boat to Traitor's gate, that is where you'll meet your fate!"
Experience the full force of Henry VIII's wrath in an altogether darker and scarier experience on the Tyrant Boat Ride. You have been condemned to death for conspiring with Anne Boleyn. You traitors accompany her on her final journey along the Thames to The Tower of London, where you'll meet your fate. You may lose your head - or get wet! Definitely one of those two! 
WHAT YOU'LL DISCOVER...
Just how furious Henry VIII can be
What happened to Anne Boleyn and her fellow conspirators (that's YOU!)
How the executioners play the drums as you approach Traitors Gate
How wet the River Thames is...
Book now