Cuthbert's Curiosities
Friday December 13th 2019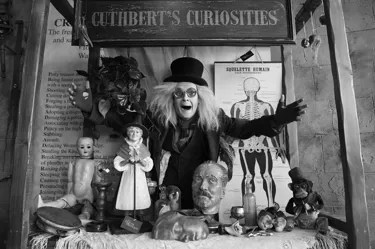 It's a frightfully festive time of year at The London Dungeon as we prepare for the arrival of a brand-new Christmas character fit for the attraction, Cuthbert: the spookiest salesman of this century.
Making his debut at the South Bank attraction this Christmas, make sure you keep an eye out for the dodgy dealer and his stockings-worth of holiday horrors.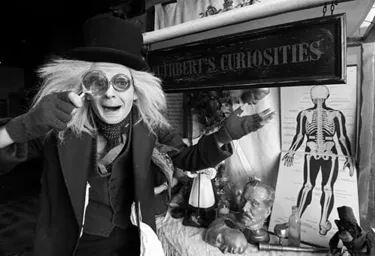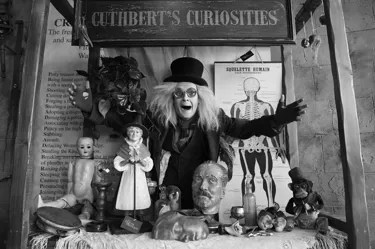 Joined by the ghosts of Christmas past and present, you'll find Cuthbert and his crooked, cobwebbed and dust-shielded stall inside the Tavern of The London Dungeon from December 13th. Be careful what you touch however, as his specialities are a holly-jolly assortment of odd dolls, apothecary jars, edible insects, and "unique" decorations.
Visitors desperate to meet this brand-new and infamous personality can purchase all sorts of unusual Christmas gifts as they will have the opportunity to get up close and personal with the peculiar peddler and his creepy Victorian curiosities.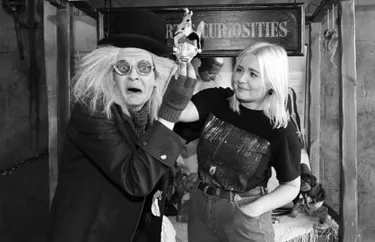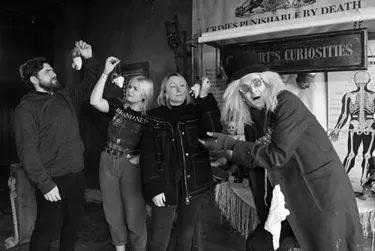 The unique festive thrills won't stop there as all visitors who dare to enter the attraction should be prepared to scream and laugh their way around 19 shows and 2 thrilling rides, as they explore the depths of London's dark histories this Christmas.
So be prepared for spine-tingling terrors as you witness strange goings-on that will make you jump out of your skin. We'll offer one piece of advice - it's probably best to avoid Mrs Lovett's festive Mince Pies…
Richard Quincey, Head of Experience at The London Dungeon said: "Christmas is the most joyful time of year at The London Dungeon, and this time we've invited our friend Cuthbert to give our guests a taste of the alternative Christmas gifts on offer. We're very excited to welcome a new character to our frightful adventure, but be warned, he's most definitely not one for the faint-hearted."
Grab your tickets for the London Dungeon this Christmas HERE.