Meet Agnes Finnie, Edinburgh's baddest witch!
You are now entering the Witch Pricker's interrogation chamber where you'll come face to face with Agnes Finnie – accused of witchcraft in 1645. She's mad, she's bad, she's not to be messed with! But are you a witch too? Protect yourself from accusations of sinister sorcery or you might be burned alive! Let's face it, nobody wants a human barbecue...
WHAT YOU'LL LEARN
How low your friends and family are prepared to go to save themselves
How quickly you can run
How much more deadly is the female of the species?
DUNGEONS UNCOVERED
It took 4 months to build the witches show following 6 months of creation!
The concept is the first out of all the Dungeons and is one of our guest's favourite shows!
SHOW INFO
Have you met Agnes? She loves a good pricking!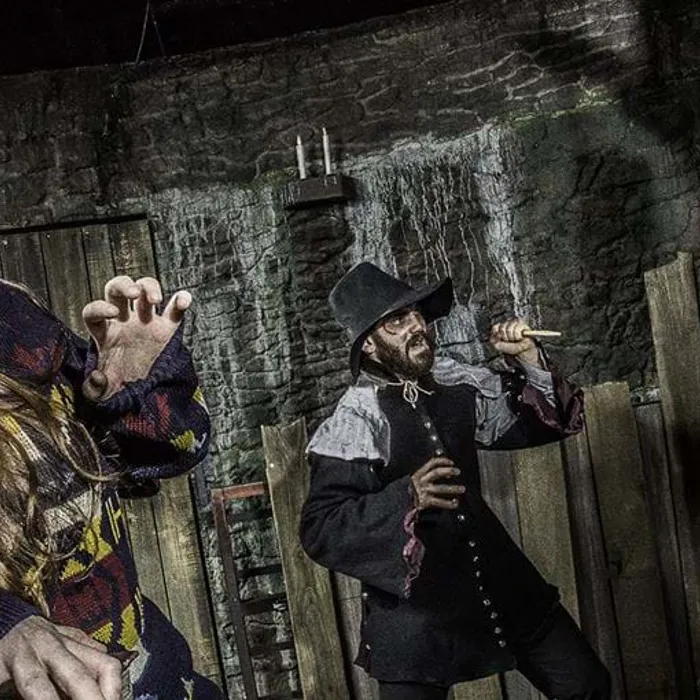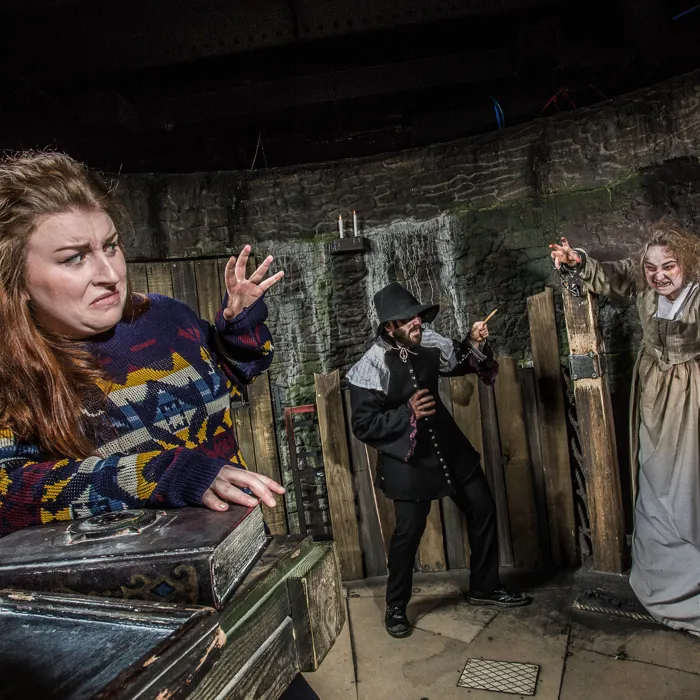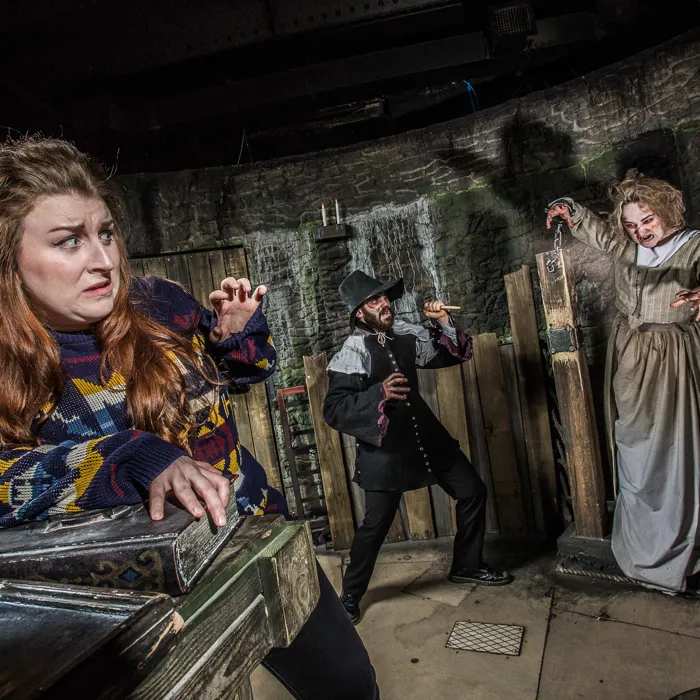 Look Inside...
Witch Agnes Finnie is the baddest hag in town!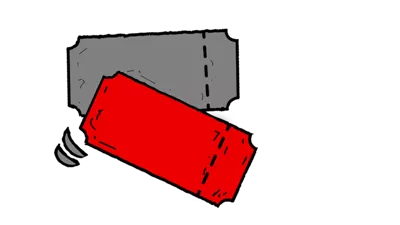 DUNGEON TICKETS
So much fun, it's scary!
Enjoy entry to the Edinburgh Dungeon, all shows and rides included with ticket purchase
Guaranteed entry and reschedule for free when you book online
SAVE UP TO 10% on selected dates
BOOK NOW