1st July - 28th August 2022
Tickets from £21.95 (Included with Dungeon admission)
Recommended age 8 and over
A brand new Summer Seasonal Show from The Edinburgh Dungeon!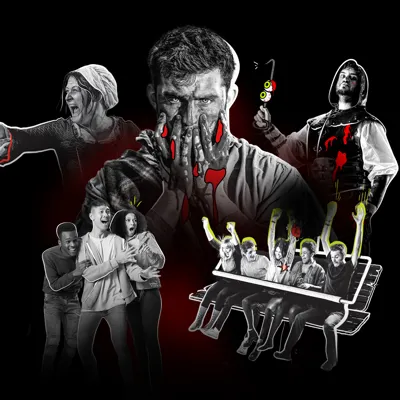 Just don't say Macb*th!
This Summer, a brand new seasonal show from The Edinburgh Dungeon sees guests enter the rehearsal rooms in the Royal Lyceum Theatre in 1891 as two actors audition for parts in a famous Scottish Play.
There have been many strange occurrences, accidents and even...deaths...when putting on this production so in keeping with tradition, the auditioning actors just need to remember not to say Macb*th whilst IN the theatre to avoid the DREADED CURSE...
It can't be that hard, can it?
Join us from 1st July - 28th August...if you dare! 

[This summer show is included with general admission tickets]