8th - 31st October 2022
Included with your Dungeon admission ticket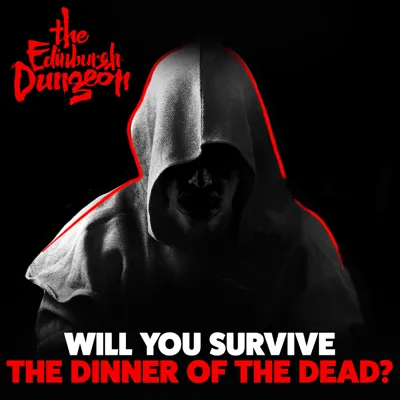 Join the Edinburgh Dungeon for its scariest Halloween ever...starring YOU!
Enter the Graveyard on All Hallows Eve and join fellow clans people at the traditional Celtic harvest feast.
An empty place has been laid to welcome back our lost loved ones as the veil between living and dead is at its thinnest on this very day.
The clan must call forth for the lost spirits – but be careful who you summon, it is not just friendly spirits who can join the feast, darker forces can appear born of darkness and seeking destruction, revenge & death.
Be careful who you invite to the Dinner of the Dead…
Event Date: 8th October - 31st October
Standard Ticket
Online from
£18.50
Per adult
Entry to the Edinburgh Dungeon, with entrance at a chosen 15-minute time slot
Reschedule for free up to 24 hours before your arrival time

Is the attraction suitable for children?

Children are welcome to visit, however, the recommended age to visit The Edinburgh Dungeon is 8 years and older.

Children under 5 years old are not permitted to enter.