Guaranteed lowest price online
We are open everyday
Reschedule your tickets for free
Guaranteed lowest price online
We are open everyday
Reschedule your tickets for free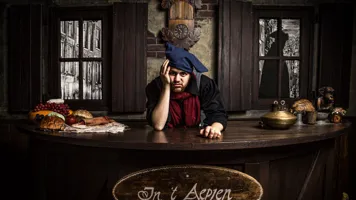 What is The Dungeon?
A uniquely thrilling attraction that will whisk you way back into the Netherlands' most perilous past. See, hear, feel and (ahem) smell the chillingly amusing characters of the 'bad old days' as they come to life before you. Will you lose yourself in fear or in mirth? Which ever way, it's not looking good for your underwear.
Discover our shows
Use the interactive map to find your way around The Amsterdam Dungeon.