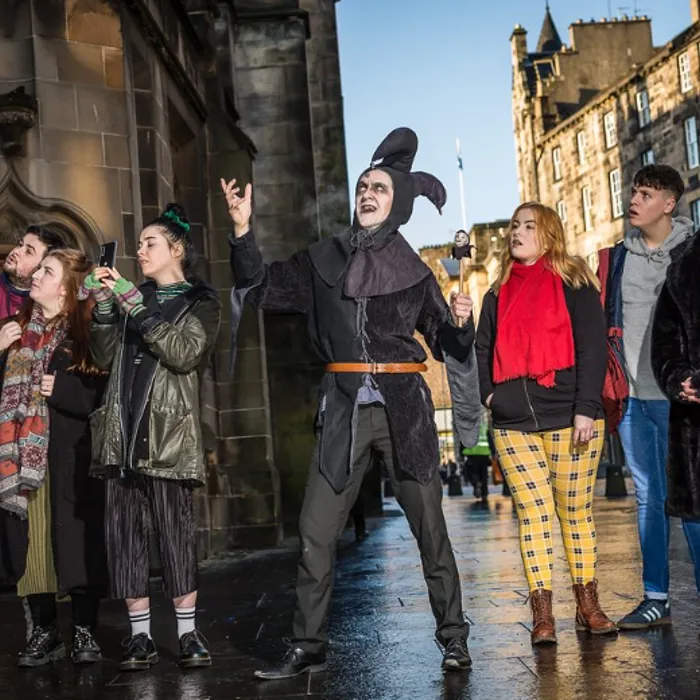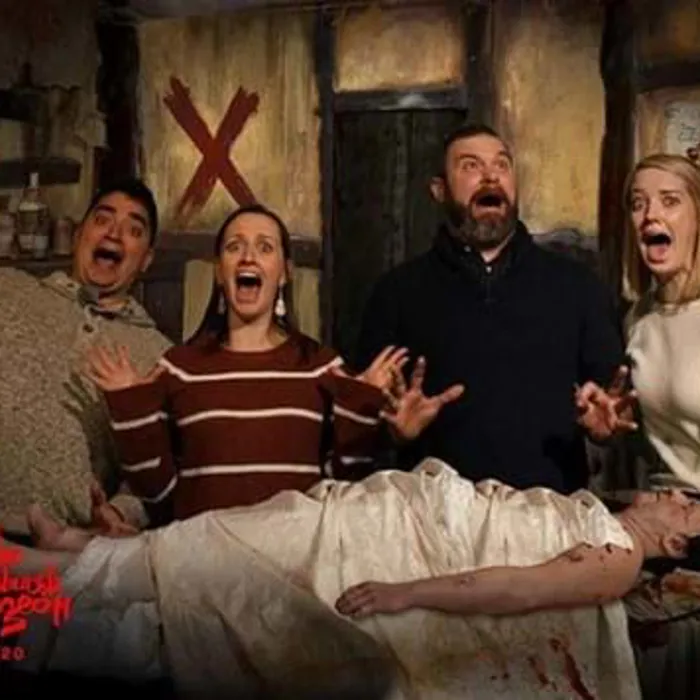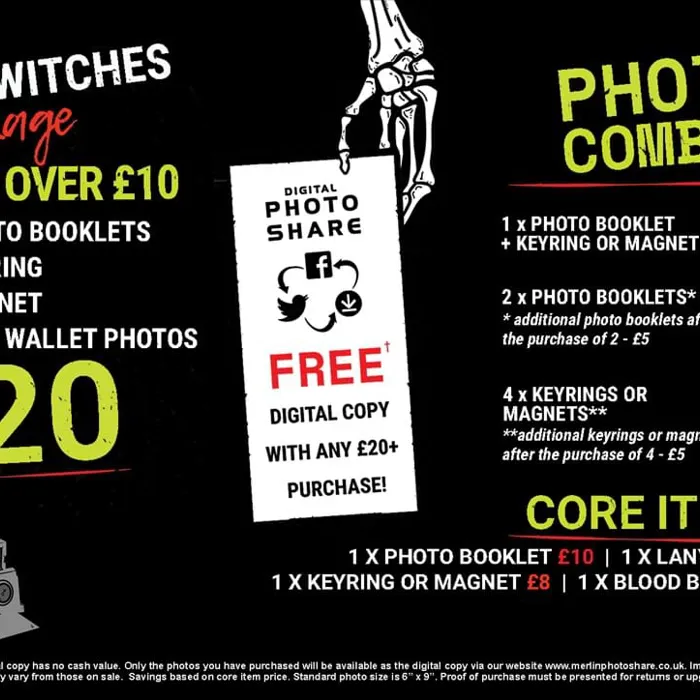 PHOTO OPPORTUNITIES
Capture the memory of your terrified faces with a fantastic Edinburgh Dungeons photo package. 
We will snap you when you arrive, so strike a pose, cower in fear, use your imagination! Our photography team will take care of the rest.
Opt for our WITCHES PACKAGE which includes:
2 photos (6 x 8),
1 photo keyring,
1 magnet
2 wallet photos! 
PLEASE NOTE
We do not allow personal photography within the Dungeon or in the photo processing area. Flashes hurt our sensitive, underground-dwelling eyes and are distracting. And why would you want to distract from our amazing performances? Besides, we'll take better photos of you anyway.
But don't despair! Once you have completed your tour (unless our Torturer locks you away for some 'gentle' tortures) join us for a drink and a browse in our Gift Shop and Tavern, where you can use your flashy boxes to your hearts content.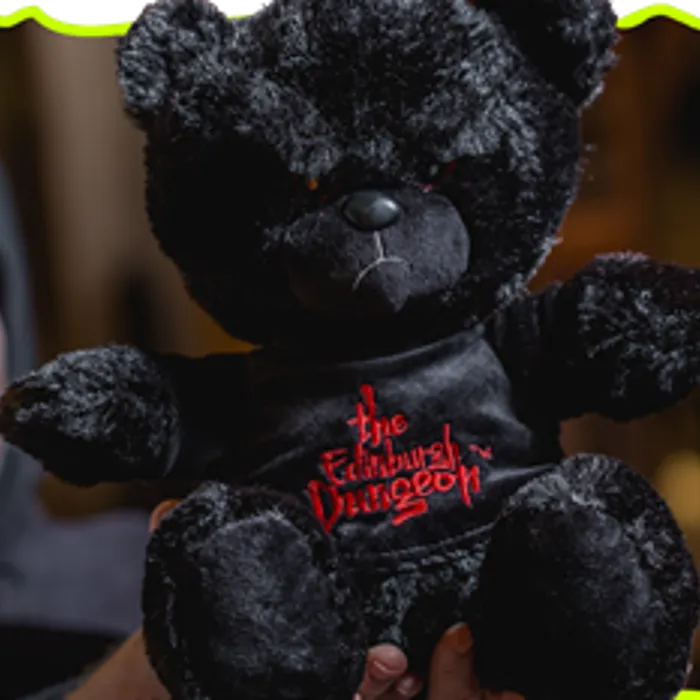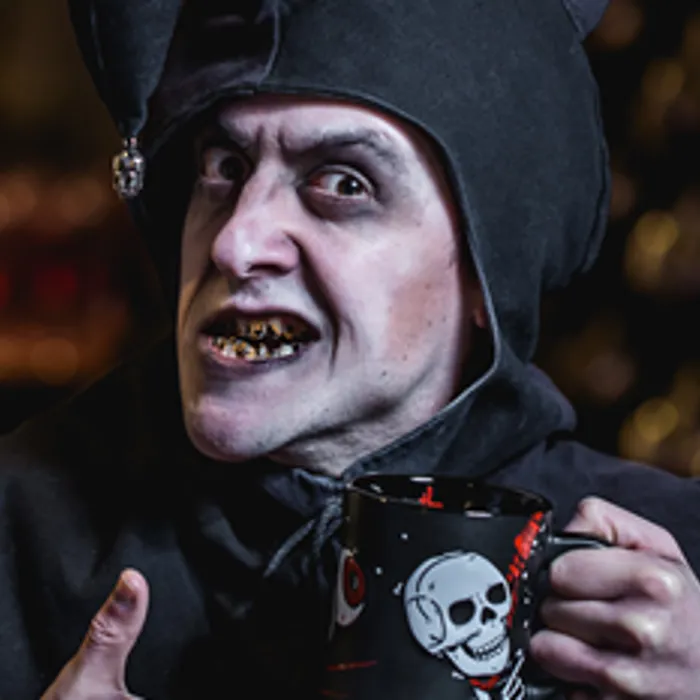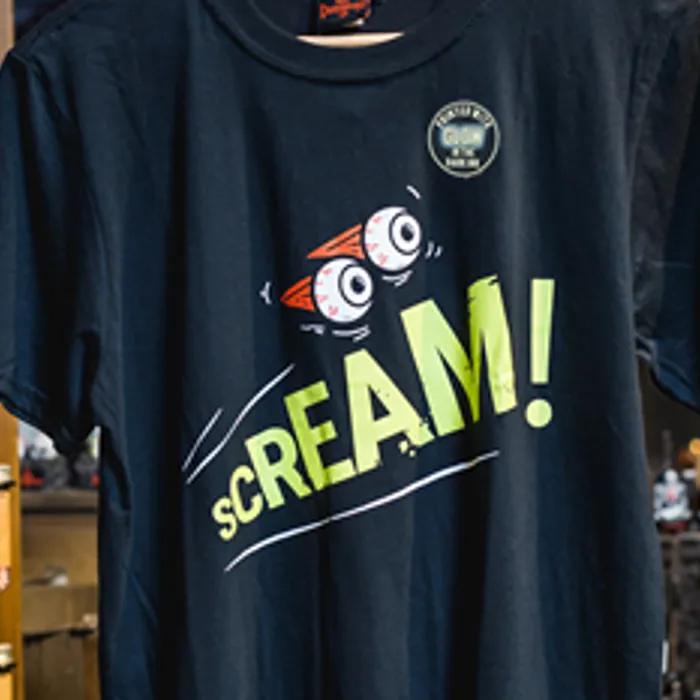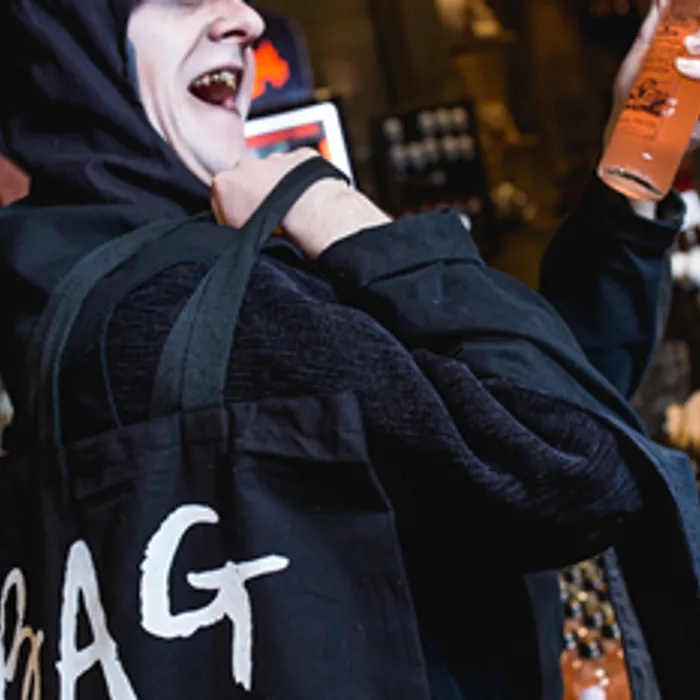 GIFT SHOP
You survived, congratulations! Enjoy a soft refreshment inside our gift shop as you readjust to modern life. What made you jump the most? Did you expect that one thing to happen?
Get your horrible Dungeon souvenirs and goodies in the Gift Shop including:
Pun-tastic T-shirts
Harry Potter merchandise
Dodgy Gifts and much more
Teas, Coffees, slushies and soft drinks available


PLEASE NOTE
As of Saturday 4th July, the Edinburgh Dungeon will be cashless. Payment can be made via Apple Pay, Android Pay, Contactless and all major debit/credit cards.
In line with UK Government regulations, guests aged 11 and over (except for people with certain health conditions and/or disabilities) will also be required to wear a face covering/mask within any indoor setting including our gift shops - find out more here.