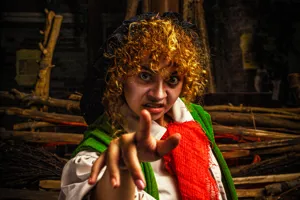 What do you do with a burning desire?
In the middle of the Nieuwmarkt, all eyes are focused on the still empty pyre. Here, the witch hunter is ready to point out his next witch and burn it alive.
What witch is responsible for sinful acts? The witch hunter finds his witch and has "conclusive" proof that she is guilty. Things are heating up out here!
WHAT DO YOU LEARN?
That anyone can be a witch. Even your neighbor or your aunt!
That you better not play with fire
What sinful deeds there used to be
Book now!
About this show
1542 a time of sins and witchcraft
Have you parked your broomstick neatly?