Tickets & Prices
Buy your tickets online and receive a discount on the door price when you book at least one day in advance
Guaranteed lowest price online
We are open everyday
Reschedule your tickets for free
Guaranteed lowest price online
We are open everyday
Reschedule your tickets for free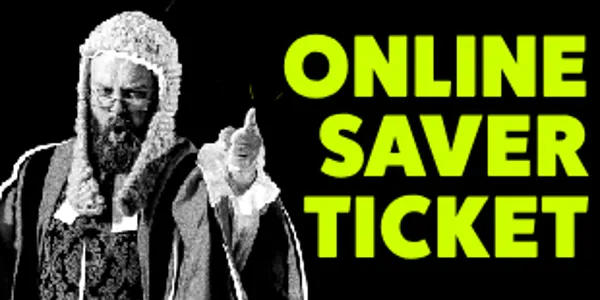 Online Saver Ticket
Please note, you have the best price if you book at least 1 day in advance
At the booked time you will be permitted to join the queue. To note, the time of your visit is NOT your entrance time.
Book in advance and save money!
Reschedule for free if your plans change
Most Recommended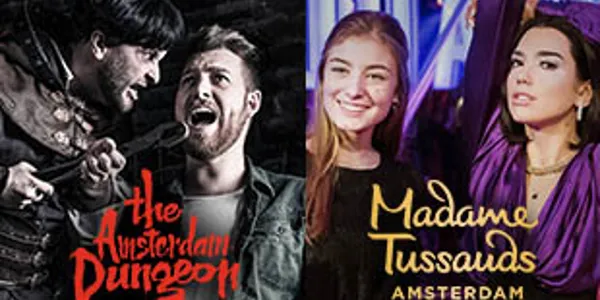 The Amsterdam Dungeon & Madame Tussauds
Please note, you have the best price if you book at least 1 day in advance
Entry to The Amsterdam Dungeon and Madame Tussauds
At the booked time you will be permitted to join the queue. To note, the time of your visit is NOT your entrance time.
Tickets to Madame Tussauds are valid for 30 days from the date you visit The Amsterdam Dungeon
Reschedule for free if your plans change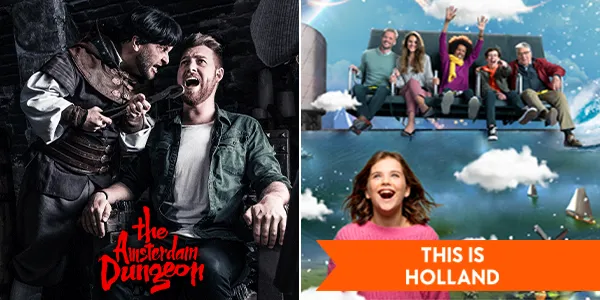 The Amsterdam Dungeon & THIS IS HOLLAND
Please note, you have the best price if you book at least 1 day in advance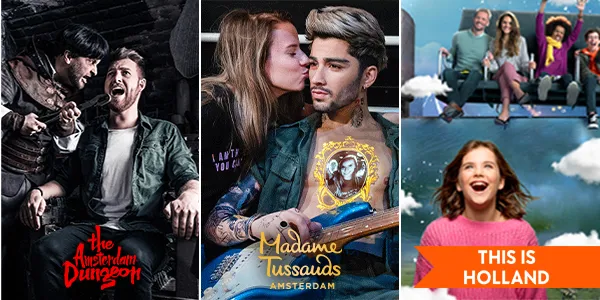 The Amsterdam Dungeon & THIS IS HOLLAND & Madame Tussauds
Please note, you have the best price if you book at least 1 day in advance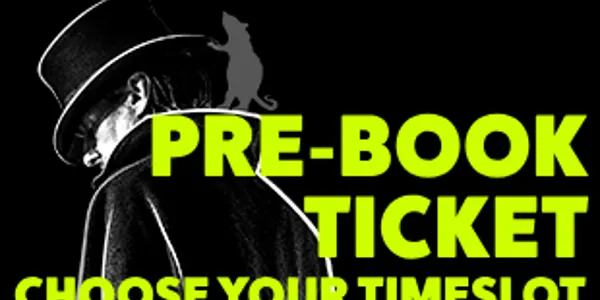 Pre-Book Ticket
Book this ticket if you have an open ticket.
Book a date and time to guarantee entry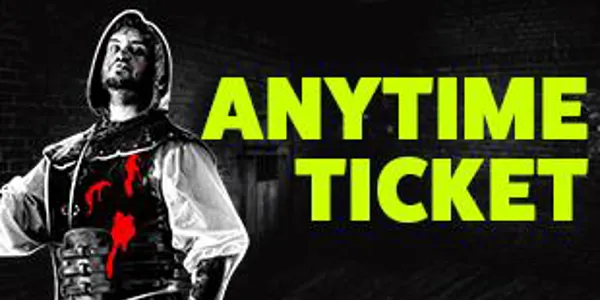 Anytime Ticket
Arrive at The Amsterdam Dungeon at any time on your chosen day
Flexibility to visit when you want on the day, ideal for when you're not sure on plans
Booking Guarantee
We recognise we're all living in unprecedented and uncertain times, but that everyone also needs something a little magical to look forward to! Our ticket guarantee provides you with the confidence to book your ticket, safe in the knowledge that you can move it if anything interrupts your plans.
The guarantee is free of charge. You are covered in the event of
our attraction being closed due to the instruction of local authorities
travel restrictions
you being unable to travel due to sickness and/or isolation
You can change your ticket dates up to 5 times via our booking portal. For login, all you need is the confirmation number as well as the e-mail address you used for the ticket order.
Login for Booking Portal