Like The Gold Rush of 1849 and a saloon brawl, all good things come to an end! The San Francisco Dungeon has told its last tales and is now permanently closed. But, be warned, like the ghosts of Alcatraz, our mischief may find new ways to haunt you. Check out www.thedungeons.com for our other locations.
Questions? Media Inquires? Or just want to share a good joke? Send us a note - info@madametussaudssf.com Our fabulous (they made us say that) friends at Madame Tussauds can help you out.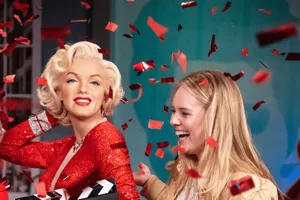 Visit Madame Tussauds San Francisco!
A World of Celebrity Fun Awaits! Discover The World's Greatest Wax Museum located in Fisherman's Wharf!
Learn More