Meet the grieving mourner weeping over a grave, but are they more than they seem?
Limited time show! Visit before it decomposes: 24 June until 4 September.
It's 1832 and only the bravest of souls are seen lurking around these parts. And by parts, we mean body parts.
It's a lucrative business; the money's not to be sniffed at! But are you strong, sneaky and willing to risk it all? Great. See you at midnight.
Don't. Be. Late.
WHAT YOU'LL LEARN
Hear the story of two real life local grave robbers, William Harwood and Richard Fitzgerald.
The skills needed to successfully rob a grave.
What happens if you're caught.
SHOW INFO
Will you get caught and sent to Preston gaol?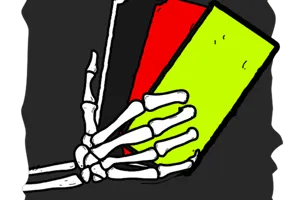 DUNGEON TICKETS
Enjoy entry to the Blackpool Tower Dungeon, all shows and rides included with ticket purchase
Guaranteed entry and reschedule for free when you book online 
SAVE UP TO 20% when you book in advance
BOOK NOW