THE BLACKPOOL TOWER DUNGEON ACTING ACADEMY (Age Group 16+)
Give drama students a scarily fun Dungeon experience with our Dungeon Acting Academy!
The (un)-lucky pupils selected to join our rotten cast will be given the chance to develop new skills as they prepare for an exclusive performance in The Blackpool Tower Dungeon for their friends and family.
Students will receive the full dungeon treatment, with hair, make-up and costume ready for their big night. Get ready to break a leg!
Available between November and March. 8-12 week course options.
Sessions are £70 per class of up to 32 students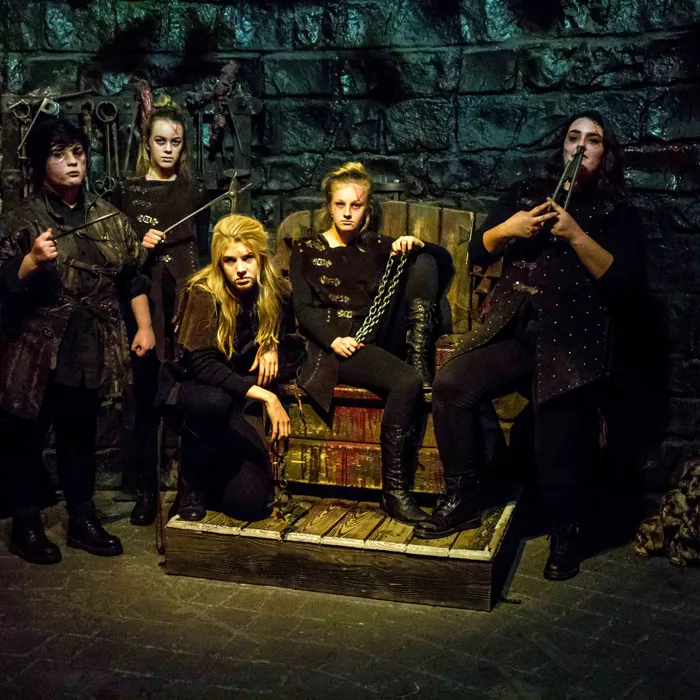 School drama trip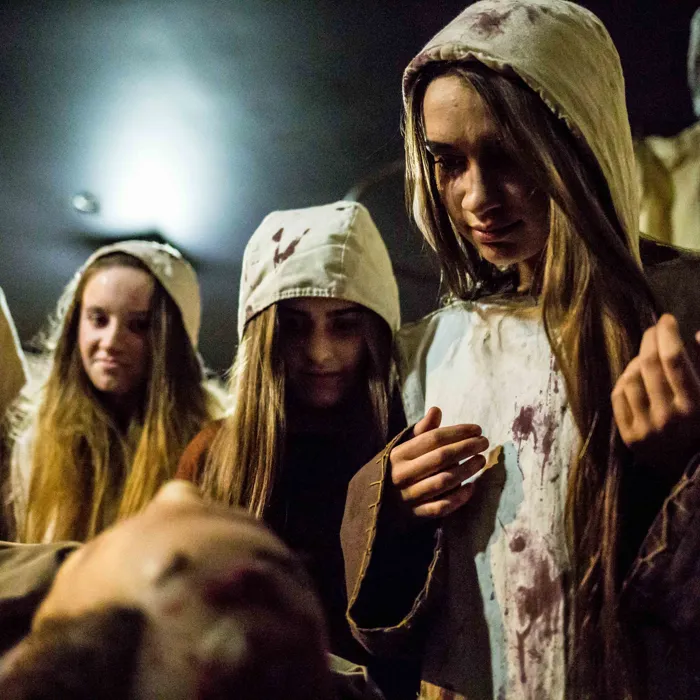 Drama sets acting school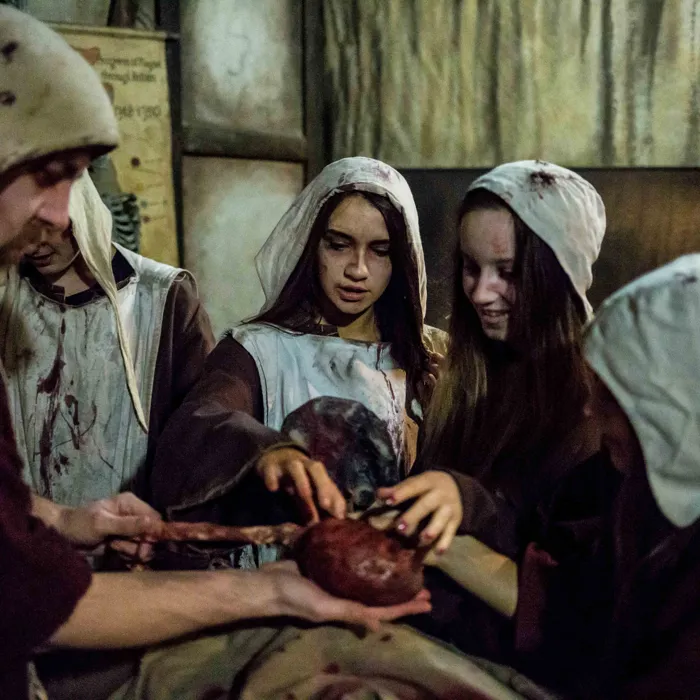 Drama school behind the scenes
FRIGHTENING SCENES AND SHOWDOWNS...
The gripping storytelling of local stories provides a unique platform to engage and excite your student's minds; we guarantee it will be a hysterically horrible day out for all!