All-Female Line Up To Support International Women's Day 2023
Tuesday February 28th 2023
#InternationalWomensDay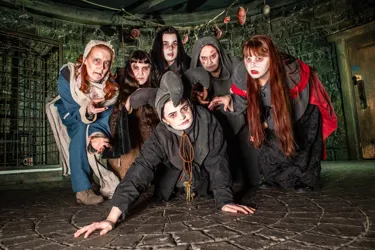 The Blackpool Tower Dungeon will have an all-female cast on Sunday 5 March to celebrate International Women's Day.
In honour of the global campaign which aims to create a gender equal world and celebrate the economic, cultural, and political achievements of women, every show on March 5th will consist of a full female cast.
At The Blackpool Tower Dungeon, actors take on the roles of a jester with a dark sense of humour, a plague doctor, and a torturer among others as they take guests on a journey through Lancashire's murky history.
The 2023 International Women's Day campaign theme is #EmbraceEquity. Gender equity values work towards breaking down the traditional gender stereotypes that have labelled women's roles.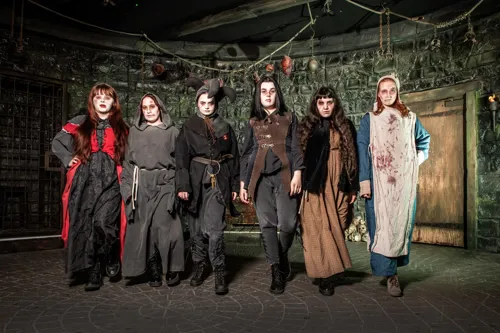 With gender equity messaging working to correct the historical path that has left women assigned to certain roles and expectations, The Blackpool Tower Dungeon thought it would be fitting to see an all-female cast play a court judge from 1600s and a monk in the Dark Ages. Professions that would have been impossible for females at the time.
The profession of acting itself had a very rocky start for the equality of women, with female characters at the birth of theatre in Ancient Greece played by men and early productions of Shakespeare featuring a male Lady Macbeth and Juliet. Now, theatre can be a powerful stage for showcasing women's stories and championing both equality and equity.
Jamie Humphreys Performance Supervisor at The Blackpool Tower Dungeon said: "Having an all-female cast is such an amazing experience for the actors who will be involved and secondly, for people to see that we are actively taking a stance; we are diverse and proud of what we do."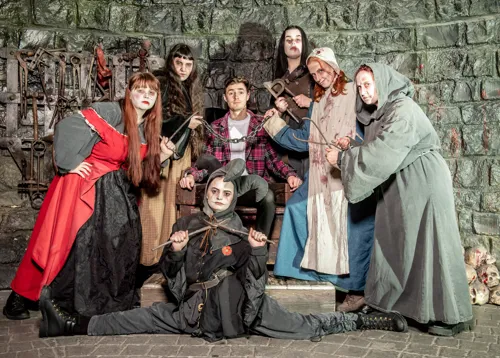 Katie Buchanan, Lead Actor at The Blackpool Tower Dungeon said: "I love that we've brought these strong women together for a special experience for guests and the team. We're standing with women on International Women's Day."
So, gentleman, be very afraid if you're entering the Pool that is Black on International Women's Day. The resident torturer has some interesting tools to show you, and an important message on what roles women can play in society.